SoftBank Group founder Masayoshi Son and board director Rajeev Misra, who is also SoftBank Investment Advisers chief executive, are focused on saving the Vision Fund, whose bets on Uber Technologies and WeWork have been disastrous. Last week, SoftBank bailed out WeWork, whose value had dipped 80 percent below its peak, with $10 billion. The London-based private investment fund debuted two years ago, with the goal of raising $100 billion to invest in startups valued at $1+ billion, the so-called unicorns of Silicon Valley.
The Wall Street Journal reports that Misra and Son (below) are trying to convince Saudi Arabia to invest an additional $100 billion into the Vision Fund, although "investing in unproven companies … has cost the fund billions of dollars a year in interest payments."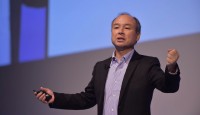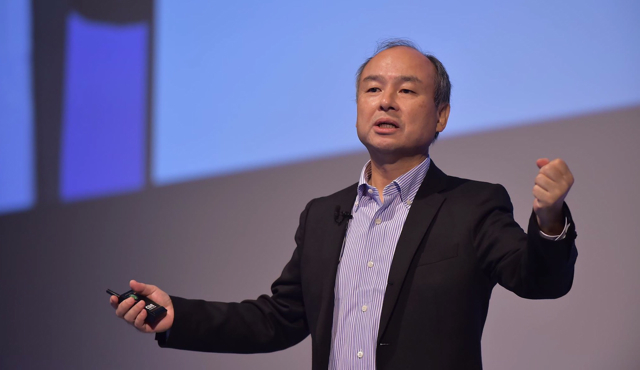 Sources say that, "inside the Vision Fund, investment decisions often are made in minutes," and employees have reported a "chaotic" and "personality driven" company where employees are "incentivized to gamble to look good." Recent investments in "an on-demand dog-walking service, a robot-powered pizza-delivery company and an indoor vertical-farming startup are all worth less than the money invested."
The Vision Fund was launched in 2017 with $25 billion from SoftBank and $60 billion from Saudi Arabia and Abu Dhabi, the latter two that lent most of the money at an annual interest rate of 7 percent.
The Fund was intended to be invested over four years, but is "nearly gone after two." As the number of employees grew from 25 to more than 300, internal tensions also grew, and "on several occasions, separate investment teams discussed investing in the same company on different terms." SoftBank has countered that it invested in "only 3 percent of startups it has looked at" and has an extensive "due diligence" process.
A consultant hired to "prepare a report on the fund's culture and investment style … included a word cloud showing how often the firm's employees said certain phrases" and those most frequently used included "rule breaking," "secrecy" and "lack of trust." In response, SoftBank has established "three cultural principles — teamwork, integrity and impact — that are assessed at quarterly off-site meetings."
But the implosion of WeWork is the company's "most pressing problem." Last week, SoftBank took control of the ailing company, lent it $5 billion and installed Son's right-hand man Marcelo Claure as chairman in charge of the rescue effort. The Vision Fund invested $4.4 billion in total, "a stake it now expects to write down by $3 billion."
The WeWork unraveling has softened the IPO market, which, "in turn, has endangered Vision Fund II." In July, SoftBank said it would put $38 billion in the second fund, but the $70 billion of commitments from outside investors wasn't binding. Parties that have exited the deal include "Singapore's GIC, which had signaled it would invest $2 billion in the second fund, and the investment arm of Koch Industries … which had been in talks for a $1 billion contribution."
A $40 billion investment from Taiwanese pension funds and asset managers is also "unlikely to materialize," and Saudi Arabia and Abu Dhabi "remain on the fence." Misra has stated that the Vision Fund "no longer will make giant bets on single companies," the funds will be spent over five years and "executives will be held more accountable for the deals they champion."
Topics:
Abu Dhabi
,
GIC Private Limited
,
IPO
,
Koch Industries
,
London
,
Marcelo Claure
,
Masayoshi Son
,
New York
,
Rajeev Misra
,
Real Estate
,
Saudi Arabia
,
Shared Workspace
,
Silicon Valley
,
Singapore
,
SoftBank
,
SoftBank Group
,
SoftBank Investment Advisers
,
SoftBank Vision Fund 2
,
Taiwan
,
Uber Technologies
,
Unicorns
,
Vision Fund
,
WeWork