Sources indicate that Apple has recently been meeting with Hollywood executives to discuss the possibility of the tech giant taking a more active role in the entertainment business by producing original programming. The group exploring the possibility reports to Eddy Cue, who handles content-related issues for Apple. According to one high-level exec who met with Apple, the goal is to launch development and production units by next year that would produce streaming content to take on Netflix and similar services.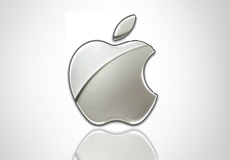 While it is unclear whether the focus would be on movies or TV series (or both), the scale of Apple's plans varies based on the different sources. According to Variety, "one pointed to a recent sign that an escalation of interest is clear: Apple is said to have made an unprecedented bid to secure the stars of 'Top Gear' when they exited their BBC series earlier this year." However, Amazon won the bid in July.
Rumors have long circulated that Apple would one day build its own production arm or acquire an existing studio, a move that Variety suggests "would have huge implications in the content world, potentially setting up a showdown with other streaming juggernauts including Netflix, Amazon and Hulu."
"Apple's entry would sharpen a double-edged sword those companies are already swinging at Hollywood: a powerful new competitor that could steer eyeballs away from the traditional pay TV world, but also possibly a new buyer for content from existing studios."
Apple certainly has the financial resources to take on such an effort; Variety notes that CEO Tim Cook has more than "$200 billion in cash on the corporation's balance sheet at his disposal." And the move could offer the company more ammunition in competing on a global scale with the likes of Amazon, Facebook and Google. However, details regarding Apple's strategy for distribution are still scarce at this point.
Subscription VOD is one possibility; an ad-supported model is another. Some sources have suggested that original video efforts could be an extension of the company's Apple Music strategy. And then there's the next-gen Apple TV expected to launch in October.
"With long-developing plans for Apple to employ a virtual-MSO strategy akin to Sling TV or Sony PlayStation Vue still in limbo as content owners drive a hard bargain, it's possible the company is willing to take on filling the content pipeline itself to at least supplement the service," Variety points out. "But it's highly doubtful the programming piece would be in place… any time this year."
Topics:
Advertising
,
Amazon
,
Apple
,
Apple Music
,
Apple TV
,
BBC
,
Development
,
Distribution
,
Eddy Cue
,
Facebook
,
Google
,
Hollywood
,
Hulu
,
Movies
,
MSO
,
Netflix
,
Original Content
,
Original Programming
,
Pay TV
,
PlayStation Vue
,
Production
,
Sling TV
,
Sony
,
Streaming
,
Studio
,
Subscription
,
Television
,
Tim Cook
,
Top Gear
,
TV Series
,
TV Shows
,
Video
,
VOD