For advertisers, ad blocking is a problem that's quickly getting bigger, as more consumers download ad-blocking apps and browsers. Mobile marketing company Tune just released a new report that predicts that ad blocking could comprise 80 percent of smartphone owners by Q3 2017. In response, advertisers are exploring ways to block the ad blockers. Digital advertising trade group Interactive Advertising Bureau has written a primer on how to block the blockers, and even The New York Times is testing ways around them.
TechCrunch revealed Tune's report data, based on almost 4,000 smartphone owners in the U.S. and Europe, that revealed 24.6 percent had downloaded an ad blocker. Tune surmises that adoption is growing quickly because only 2.4 percent of respondents downloaded a blocker in the past four to six months and 7.8 percent had done so since November 2015.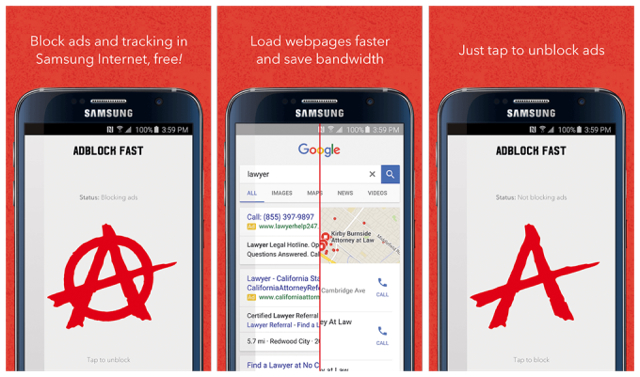 But 21 percent of respondents weren't sure if they had an ad blocker, and the percentages are based on self-reporting rather than data from the phones. It's also not clear how many people who downloaded an ad-blocking app are actually using it.
With regard to demographics, ad blockers did "skew slightly" to young and middle-aged adults, men, Android owners and Europeans, but not by much. "People want to block ads because most mobile ads today are annoying and disruptive," said Tune chief executive Peter Hamilton. "Consumers will allow ads if the experience is actually entertaining or helpful."
The Interactive Advertising Bureau (IAB) is helping its members with a primer on how to best block ad blockers, says Wired, as well as a "freely available ad-blocking detection script to help publishers stymie potential threats to their revenue streams."
The IAB's strategy is dubbed D.E.A.L: detect a blocker, explain the value of advertising to the reader, ask the reader to either turn off their ad blocker or pay for the content, and then lift the restricted access if the reader does so. The IAB also suggests publishers implement tiered experiences, such as offering a limited number of articles minus the ad blocker, institute subscriptions, reinsert ads around the blocker or pay visitors (in game credits, for example) for time spent with ads.
Advertising Age reports that The New York Times just began testing ways to counter ad blockers with a small group of subscribers and non-subscribers. One way is a message encouraging a user to exempt the Times website from ad blocking (known as whitelisting) or signing up for a digital subscription. If readers decline either option, says a NYT spokesperson, it is experimenting with different options. NYT chief executive Mark Thompson says the company is even considering banning ad-blockers.
But, notes Wired, which is also testing options, the problem with ads runs deep. "Readers are frustrated with intrusive ads as well as pesky trackers and even dangerous malware that can piggyback on ads." So far, despite recommendations by IAB for non-invasive alternatives, nothing has changed.
Topics:
Ad Blocking
,
Advertisers
,
Advertising
,
Android
,
Apps
,
Browsers
,
D.E.A.L.
,
Digital Subscriptions
,
Game Credits
,
IAB
,
Interactive Advertising Bureau
,
Malware
,
Mark Thompson
,
Marketing
,
Mobile Ads
,
Online Ads
,
Peter Hamilton
,
Smartphones
,
Subscribers
,
Subscriptions
,
The New York Times
,
Tune
,
Whitelisting