Google's streaming OTT service YouTube TV — which provides subscribers with live television and news, on-demand video, cloud-based DVR, and live and local sports from 70+ networks— will carry Cinemax and HBO for the first time under a new distribution deal with AT&T's WarnerMedia. As part of the agreement, YouTube TV will also offer the upcoming streamer HBO Max when it debuts in May, and will continue to provide Turner cable networks such as Adult Swim, Cartoon Network, CNN, HLN, TBS, TNT, truTV and Turner Classic Movies. 
YouTube TV has offered the cable networks since 2018.
"This is the first distribution deal for HBO Max," notes CNN. "The company added that negotiations with other distribution partners are ongoing." The deal arrives as HBO Max gets ready "to cast a wide net for viewers amid a litany of competitors debuting in the space," including Disney+, Apple TV+, NBCUniversal's Peacock, and an upgraded version of CBS All Access.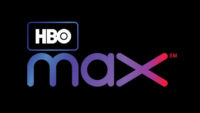 The new agreement highlights "the need of traditional media players to harness the reach of new-tech services to gain scale for their various TV offerings," reports Variety. "In an era when more consumers are choosing to watch their favorite entertainment programs via broadband-delivered video, selling programming through cable and satellite offerings often isn't enough."
"Our commitment at YouTube TV is to deliver TV to our members how and when they want it," explained Lori Conkling, global head of partnerships for YouTube TV.
"As consumers' media consumption habits continually evolve and the landscape becomes more and more dynamic, our goal remains constant, and that is to make the portfolio of WarnerMedia networks available as widely as possible," said Rich Warren, president of WarnerMedia Distribution.
"YouTube has been a valued partner for a number of years, and we're pleased to not only extend our existing agreement, but also make HBO and Cinemax — and soon HBO Max — available to YouTube TV customers for the first time," he added.
YouTube TV is available in the U.S. nationwide for $49.99 per month and currently touts more than two million subscribers. Its site claims that subscribers can save $700 a year because YouTube TV has no hidden fees related to key services such as DVR, HD, rental box, sports, local channels or cancellation. The site also includes a full list of channel offerings that can be specified by region.
Topics:
Adult Swim
,
Apple TV Plus
,
AT&T
,
Cartoon Network
,
CBS All Access
,
Cinemax
,
Cloud
,
CNN
,
Disney Plus
,
Distribution
,
DVR
,
Google
,
HBO
,
HBO Max
,
HLN
,
Licensing
,
Live TV
,
Lori Conkling
,
Movies
,
NBCUniversal
,
OTT
,
Peacock
,
Rich Warren
,
Sports
,
Subscription
,
TBS
,
TCM
,
TNT
,
truTV
,
Turner
,
TV Shows
,
Video
,
WarnerMedia
,
YouTube TV