The Digital Production Partnership (DPP) is a London-based media industry business network, with a membership of 400+ companies representing the entire content supply chain. Eighteen months ago, the DPP issued the Production Business Survey report, detailing the operations of 57 production companies vis-à-vis the cloud. What it found was discouraging, so the DPP set its sights on another survey on Next Generation Production. At the HPA Tech Retreat, managing director Mark Harrison presented the findings.
"With the Production Business report, we learned that production doesn't really like the cloud," said Harrison. "Yes, they do use workplace collaboration tools but when it came to creative collaboration it was pretty much nonexistent. Thirty-three percent of the companies had software delivered as a service, and two percent — one company — moved their systems to the cloud. Just 40 percent used cloud storage, even for backup."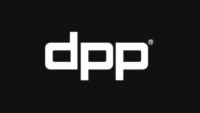 The goal for Next Gen Production was to "define innovation and best practice for content companies." "We wanted to explore the tools, services and workflows they used, and identify real world examples," said Harrison.
The survey focused on ten companies that ranged from the very small (up to 50 employees), medium (50-1,000) and large, and covered a range of different content, from the video team for Wimbledon, a London soccer association, and a couple of digital agencies. It also included COPA90, the world's biggest soccer fan site, Dentsu Aegis Network, France TV and Disney.
"All featured cloud in their production — but for different reasons," said Harrison, who listed the desire to build production capacity, manage growth or add virtualized production.
"The survey revealed four key themes," said Harrison. "First distributed working — all these companies, whether tiny or huge, needed their teams to work best no matter where they were based. Second, amplification was important, especially for small companies punching above their weight. The cloud allowed them to operate more like an agile team. Third, metadata and AI."
France TV and Jellyfish Pictures, a London-based VFX house, for example, use metadata to manage assets end-to-end. Fourth, said Harrison, is security. "Companies concerned about keeping a secure environment are turning to virtual production," he noted.
The DPP also found the most common drivers to adopt Next Gen production. Harrison ticked them off: reduce costs; increase revenue; increase agility; and increase competitiveness. He also noted how the landscape for production has changed in a short time frame.
"Even 12 months ago, we would have struggled to find the stories we told in the report," he said. "They're fresh and they've often been achieved by very small tech teams. In fact, the leads in many of these companies wouldn't even describe themselves as technologists; they partnered with cloud-native providers. The single common purpose of all these 10 companies was to become a more effective business."
Topics:
Artificial Intelligence
,
Cloud
,
Content Supply Chain
,
COPA90
,
Dentsu Aegis Network
,
Digital Production Partnership
,
Disney
,
DPP
,
Europe
,
France TV
,
HPA Tech Retreat
,
Jellyfish Pictures
,
London
,
Mark Harrison
,
Metadata
,
Movie
,
Production
,
Security
,
Sports
,
Storage
,
Television
,
VFX
,
Video
,
Virtual Production
,
Wimbledon