Sony and FIFA revealed their 4K plans for the 2014 FIFA World Cup, scheduled for Brazil in June/July. Three matches are scheduled to be shot in 4K: one match from the round of 16, one match from the quarterfinals, and the July 13th final match in Rio de Janeiro. In addition to select broadcasters, the live 4K coverage will be made available to select cinemas internationally. Sony and FIFA also have plans to jointly produce the Official 2014 FIFA World Cup film in 4K.
"The 4K feed from the three matches will be made available to select FIFA rights-holder broadcasters for a 4K transmission trial to homes (viewers can see this feed in 4K on an Ultra HD TV.) While broadcasters have not yet been announced, one could assume Brazil's TV Globo, which has already been testing 4K, is among them," writes Carolyn Giardina for The Hollywood Reporter.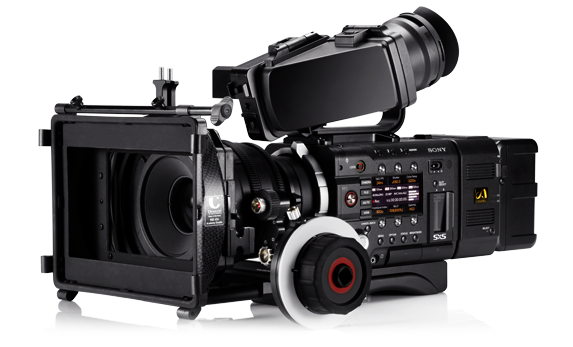 The film will be released online via 4K content distribution services following the World Cup. While specific partners have yet to be named, Netflix is one streaming service that has been promoting its own 4K plans.
"Sony and FIFA tested 4K live production last summer during the FIFA Confederations Cup, also held in Brazil," notes Carolyn. "As previously announced, the production team will again use Sony's CineAlta 4K F55 camera, which has been used on TV series such as 'The Blacklist' and 'Trophy Wife,' as well as some live sports production. They also plan to use Sony 4K technologies such as monitors and a multiformat switcher."
Topics:
4K
,
Blacklist
,
Bravia
,
Brazil
,
Broadcast
,
Camera
,
CineAlta
,
Cinema
,
CUP
,
Distribution
,
F55
,
FIFA
,
Film
,
Globo
,
HD
,
Hollywood
,
July
,
June
,
Live
,
Match
,
Monitor
,
Movie
,
Multiformat
,
Netflix
,
Online
,
Production
,
Reporter
,
Rio
,
Series
,
Show
,
Soccer
,
Sony
,
Sports
,
Stream
,
Streaming
,
Switcher
,
Television
,
Theater
,
Trial
,
Trophy Wife
,
TV
,
UHD
,
Ultra
,
Ultra HD
,
Video
,
World Cup