The National Football League and Twitter are partnering to deliver football highlights and related content through the social media service. Content will include in-game highlights from the NFL Network on Thursdays and clips from games after they've aired on CBS and Fox. The NFL will offer news, analysis and fantasy football advice. The move is part of Twitter's Amplify program that allows TV content owners to integrate programming in Twitter feeds. The revenue from embedded ads will be shared by the companies.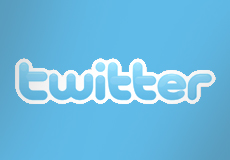 "The NFL will have a team dedicated to producing 'programming' for Twitter users seven days a week," reports The Wall Street Journal. "The NFL and Twitter have pre-sold ad inventory, netting cash in the low eight-figure range, according to a person familiar with the situation."
Verizon Wireless is expected to be one of the primary sponsors for the regular season and playoffs.
"Verizon will be the exclusive Twitter advertiser for the Super Bowl," notes the article. "Earlier this year Verizon agreed to pay $1 billion over four years to significantly expand its rights to air NFL games on cellphones through an NFL Mobile app."
Twitter has already signed a number of media partners to the Amplify program including A+E Networks, BBC America and The Weather Channel. CBS announced this week that it would tweet clips that promote its TV programming.
ESPN, an early adopter of the Amplify program, is embedding highlights of college football games in Twitter feeds this season. Each highlight includes an eight-second Verizon Wireless ad.
"The partnership with Twitter is a significant move for the NFL, which is generally very protective of its digital distribution rights," explains WSJ. "The deal will significantly expand the audience that can view NFL content on mobile phones. Currently, Verizon subscribers have the NFL Mobile app, and DirecTV Sunday Ticket subscribers also can get football content on their phones, but any Twitter user would be able to see the Amplify highlights."