Video streaming device maker Roku begins trading today on Nasdaq, setting its IPO price at $14 per share, which would give it a $1.3 billion stock market value. The 15-year-old company is competing with the likes of Amazon, Apple and Google that all offer streaming video boxes featuring popular apps such as Netflix and Hulu. Roku's devices provide access to Amazon, Netflix, YouTube and dozens of online channels, but competition is a major consideration with today's tech investors. Snap Inc., for example, the year's biggest tech IPO, has watched its shares plummet in value as Facebook's Instagram rolled out Snapchat-like functionality.
Roku will need to prove it can survive as Amazon and Google continue to offer affordable hardware options — and smart TVs feature access to streaming video apps.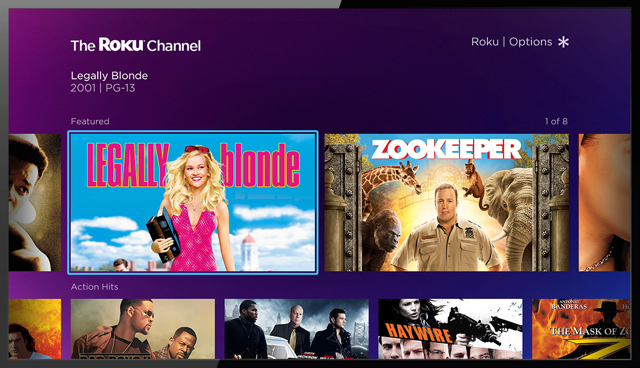 "Amazon, for instance, introduced a 4K Ultra HD Fire TV streaming player for $69.99 on Wednesday, around $20 less than Roku's similar Premiere+ device," notes the Los Angeles Times.
However, Roku has survived thus far, and its 32.6 percent domestic market share of connected TV users in 2016 outpaced competitors including Google Chromecast, Amazon Fire TV and Apple TV, according to eMarketer.
"The company generated $199.7 million in revenue during the first six months of this year, a 23 period jump from the same period of 2016," reports CNBC. "The company's loss over that stretch narrowed to $24.2 million from $33.2 million."
The fact that it is not locked into a single ecosystem is one current advantage of Roku, allowing it to offer consumers a variety of apps, as opposed to only content from Amazon, Apple or Google.
Still, investors will be watching to see if any major players opt to protect their content. "Google on Tuesday blocked Amazon's Echo Show, a smart speaker with an LCD touchscreen, from streaming YouTube," the LA Times explains.
Topics:
4K
,
Amazon
,
Apple
,
Apple TV
,
Apps
,
California
,
Chromecast
,
Echo Show
,
eMarketer
,
Facebook
,
Fire TV
,
Google
,
Hulu
,
Instagram
,
IPO
,
Los Gatos
,
Movies
,
Nasdaq
,
Netflix
,
Roku
,
Smart Speaker
,
Smart TV
,
Snap Inc.
,
Snapchat
,
Social Media
,
Stock Market
,
Streaming
,
Television
,
TV Shows
,
Ultra HD
,
Video
,
Wall Street
,
YouTube