AMC Entertainment, the world's largest theater chain, just invested $20 million in Dreamscape Immersive, a company that has been developing a virtual-reality multiplex for the last year-and-a-half for rollout in the U.S. and U.K. Other investors include Steven Spielberg, 21st Century Fox, Metro-Goldwyn-Mayer and Warner Bros. Dreamscape's team includes former chief of Disney's theme park design, a "Men in Black" series producer, and a live event bigwig. With AMC's investment, Dreamscape has amassed $40 million.
The New York Times reports that the AMC deal "calls for up to six Dreamscape locations to open over the next 18 months," some in AMC theaters and others in standalone centers. Tickets will likely cost from $15 to $20. Dreamscape's flagship location will open in Q1 of 2018 in the Century City Westfield mall (Westfield is another investor).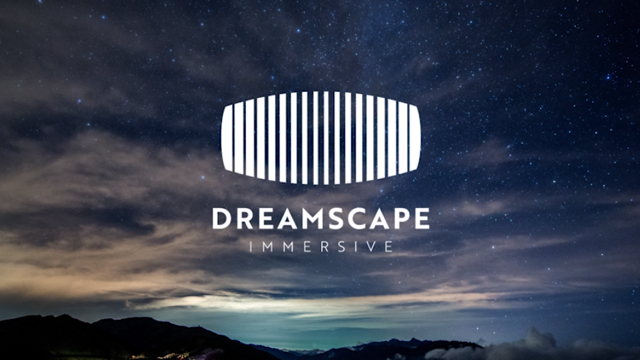 "In many cases, we have surplus space, and we think Dreamscape will add energy and excitement to our theaters, especially during the week," said AMC Entertainment chief executive Adam Aron. "But this isn't a replacement for movies. It's a complement."
Other Hollywood figures involved in Dreamscape include composer Hans Zimmer and director Gore Verbinski. Its management team is made up of co-chairmen Walter Parkes and Kevin Wall, the latter an Emmy-winning producer of global music events, as well as chief executive Bruce Vaughn and chief operating officer Aaron Grosky.
The technology behind Dreamscape's work, developed by a Swiss motion-capture company, allows up to six people to experience the same VR environment, with their own CG avatars that can handle objects and pass them between one another.
A Dreamscape experience lasts about nine minutes and costs an estimated $1.5 million to $2 million to produce. The participant puts on a VR headset and gloves and clips a small device to her shoes. Parkes says the company is working on original content and negotiating with filmmakers and studios to create VR experiences related to movie franchises.
Dreamscape isn't alone in offering VR content to consumers. Utah startup The VOID inked a partnership with The Walt Disney Company to create a VR experience with a "Star Wars" theme at Disney malls outside the company's theme parks in Anaheim and Orlando. Two IMAX VR Centers are already operating in Los Angeles and New York. With tickets starting at $7, the Los Angeles location has brought in 50,000 customers in the last nine months. IMAX plans to expand its VR Centers to Britain, Canada and Shanghai (China) this fall.
Topics:
21st Century Fox
,
Aaron Grosky
,
Adam Aron
,
AMC Entertainment
,
Bruce Vaughn
,
Canada
,
Century City
,
China
,
Disney
,
Dreamscape Immersive
,
Gore Verbinski
,
Hans Zimmer
,
IMAX
,
Kevin Wall
,
Los Angeles
,
MGM
,
Movie
,
Multiplex
,
New York
,
Star Wars
,
Steven Spielberg
,
The VOID
,
Theater
,
United Kingdom
,
Virtual Reality
,
VR Headset
,
Walter Parkes
,
Warner Bros.