On September 28, Amazon will live-stream the first of 11 NFL "Thursday Night Football" games to its Prime Video members in over 200 countries and territories (excluding China). The last game, between Pittsburgh and Houston, will live-stream on Christmas Day. The event marks the beginning of an era in which technology titans, including Google and Facebook, vie with traditional broadcasters for the rights to major sports deals. The sports leagues are drawn to the global reach of the major technology companies.
Variety reports that not all these deals are successful, with Facebook offering "a losing bid of $600 million for five-year rights to Indian Premier League cricket matches (Star India paid $2.6 billion for broadcast and streaming rights)." Still, Amazon and Facebook have reportedly shown interest in English Premiere League soccer rights, and Twitter is already streaming weekly MLB games and numerous "second-tier live sports."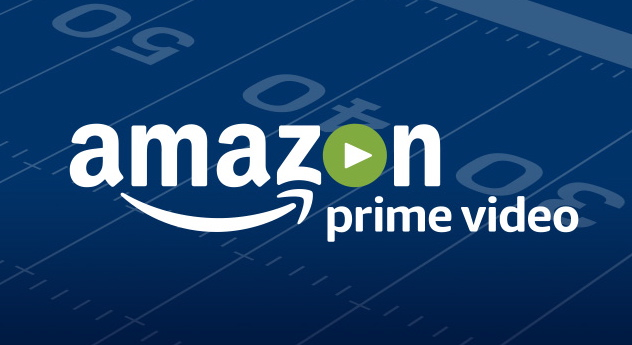 For Amazon, which is spending an estimated $4.5 billion on content this year, the goal is to drive more Prime subscriptions. While it has been reported that the tech company spent $50 million for the "Thursday Night Football" rights (five times what Twitter paid last year), others familiar with the deal say Amazon paid much less. Regardless, the company would make back $50 million with a mere 500,000 new Prime subscribers — not including advertising or Prime member online purchases.
"They can monetize [the NFL rights] through additional transactions," said Wall Street analyst Michael Nathanson. "That's unlike anything that Facebook or YouTube could do."
Sports digital media consulting Rebel Ventures chief executive Craig Howe concurs, noting that Amazon could also one day sell team merchandise, tickets, media and even snacks from Whole Foods, which it now owns. Amazon is also able to use its video-delivery infrastructure, including apps, game consoles, Amazon Fire TV and AWS cloud-based services.
Access to data will allow Amazon to "report the actual purchase data of Prime users who saw their ads and then bought the sponsor's goods or services," the first time, says the company, that "anyone's brought together e-commerce metrics and TV."
Business Insider notes that Facebook has inked a multi-year deal with the NFL that includes video recaps from all 256 regular season games, as well as playoff and Super Bowl clips. NFL Films will also produce content packages for Facebook's Watch tab. NFL Turning Point will "break down key moments in big NFL games," and Sound FX will "feature audio from select players who have a mic during games."
Topics:
Advertising
,
Amazon
,
Amazon Fire TV
,
Amazon Prime
,
AWS
,
Craig Howe
,
E-Commerce
,
English Premiere League
,
Facebook
,
Google
,
Indian Premier League
,
Live Streaming
,
Michael Nathanson
,
MLB
,
NFL
,
NFL Films
,
Prime Video
,
Rebel Ventures
,
Sports
,
Star India
,
Super Bowl
,
Thursday Night Football
,
Twitter
,
Whole Foods
,
YouTube