Amazon, ranked third in streaming music, launched virtual assistant Alexa on its Amazon Music apps this week to better compete with No. 1 provider Spotify and No. 2-ranked Apple. Amazon Music will provide a button which users can push to access Alexa "play" commands that will work as they do on Echo. Amazon determined that Alexa is now the primary way that users listen to Amazon Music. Competitor Apple offers its virtual assistant Siri on Apple Music. Meanwhile, Google has decided to stop supporting the Amazon Echo Show on YouTube.
The Wall Street Journal reports that, "Echo technology has attracted Amazon Music subscribers, largely because the devices take requests, like 'chart toppers from 1999' or some song a user can remember only a few words from." Although, according to Consumer Intelligence Research Partners, Amazon has sold "an estimated 15 million Echo speakers," Google and Apple's virtual assistants "have more data to learn from, thanks to their mobile phone businesses and usage on those devices."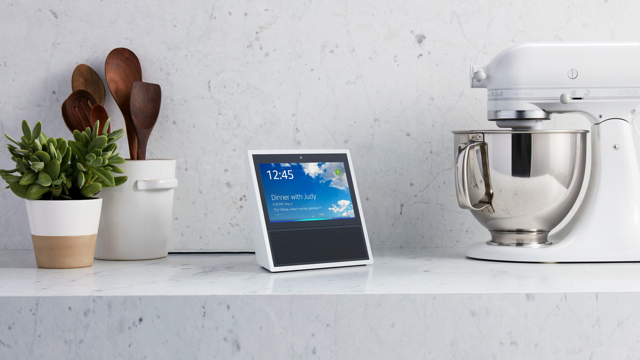 Amazon vice president for music Steve Boom believes that music will be "a natural fit" for Alexa. "We should let people know about it, but we shouldn't have to train them," he said.
Amazon Prime members can subscribe to Amazon Music Unlimited for $7.99 per month, or can get the more limited Prime Music for no charge. As a standalone service, Amazon Music Unlimited costs $9.99, "on par with Apple Music and Spotify's premium tier."
In a related story, The Verge reports that, "Google has apparently decided to stop allowing the Amazon Echo Show to access YouTube." Amazon stated that Echo Show "used to be available to our shared customers on Echo Show" but Google "has chosen to no longer make YouTube available on Echo Show, without explanation and without notification to customers."
Amazon also stated that it doesn't believe the reason for the change is technical. Echo Show was largely used to watch videos on YouTube.
Google, however, says that it has been "in negotiations with Amazon for a long time" to provide "great experiences for customers on both platforms," but that "Amazon's implementation of YouTube on the Echo Show violates our terms of service, creating a broken user experience." The Verge surmises that, "Google very much wants features that it thinks are essential for YouTube's future growth included, stuff like subscriptions, next video recommendations, autoplay, and so on," but admits that only the negotiators know what's at stake.
Another possibility, it adds, is that the user can ask Google Home for YouTube videos "by streaming it to a Chromecast" and that "Google Home also allows you to listen to music sourced from YouTube." The Verge deems Google pulling Alexa from YouTube as "a little ominous," since "intelligent assistants usually only give only one answer to questions and who controls that answer can be just as much the result of deals as it is the result of algorithms figuring out the right answer."
Topics:
Alexa
,
Algorithms
,
Amazon
,
Amazon Music
,
Amazon Music Unlimited
,
Amazon Prime
,
Apple
,
Apple Music
,
Apps
,
Chromecast
,
Consumer Intelligence Research Partners
,
Digital Assistants
,
Echo
,
Echo Show
,
Google
,
Google Home
,
Mobile
,
Music
,
Siri
,
Spotify
,
Steve Boom
,
Streaming
,
Subscription
,
Video
,
Virtual Assistants
,
YouTube