According to comScore, 10 percent of Internet users in the U.S. only go online via smartphones and tablets. The measurement firm further notes that 13 percent of users accessing retail apps and sites do so via mobile devices only. Interestingly, the number of mobile-only shoppers at the top 10 retailers exceeds 50 percent in some cases. During January, for example, comScore reports the following percentages for mobile-only shoppers at top retailers: 51 percent at Walmart, 59 percent at Apple, and 53 percent at Target.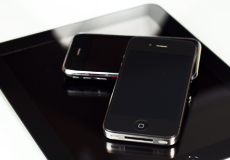 According to comScore, the following is a list of the total digital unique monthly visitors (in millions) at the top 10 retailers for January, followed by their percentage of mobile-only shoppers:
Amazon.com: 180, 38 percent
eBay: 122, 44 percent
Walmart: 83, 51 percent
Apple: 79, 59 percent
Netflix: 68, 29 percent
Target: 50, 53 percent
Best Buy: 36, 46 percent
Ticketmaster: 33, 59 percent
QVC Group: 28, 53 percent
Kohl's: 28, 48 percent
Amazon and eBay were early innovators in mobile e-commerce that developed easy-to-use apps. Meanwhile, an increasing number of consumers are using mobile devices as shopping assistants when visiting chain retailers.
"Apple skews high because of the enormous number of Apple customers who make purchases in the App Store, iTunes and other digital properties on their iPhones and iPads," reports Internet Retailer.
"QVC skews high because it and most TV retailers have been pioneers in mobile commerce primarily because many of their customers are sitting in front of TVs with their mobile devices in hand. Ticketmaster skews high because tickets offer a business model especially suitable for mobile commerce."
Topics:
Amazon
,
App Store
,
Apple
,
Auction
,
Best Buy
,
Comscore
,
E-Commerce
,
eBay
,
Internet
,
iTunes
,
Kohl's
,
Mobile
,
Mobile Commerce
,
Netflix
,
QVC
,
Retail
,
Shopping
,
Smartphone
,
Streaming
,
Target
,
Television
,
Ticketmaster
,
TV
,
Video
,
Walmart