Periscope, Twitter's new mobile live streaming app (and Meerkat competitor), is starting to draw the attention of advertisers and programmers. The app, which Twitter purchased this year for a reported $100 million, allows users to live stream content directly to and from their smartphones. The app was initially released only for iOS devices, but went live on Android phones this week. VH1 recently used the social tool to promote the wedding of two stars on "Love & Hip Hop" by providing users access to the ceremony's red carpet arrival.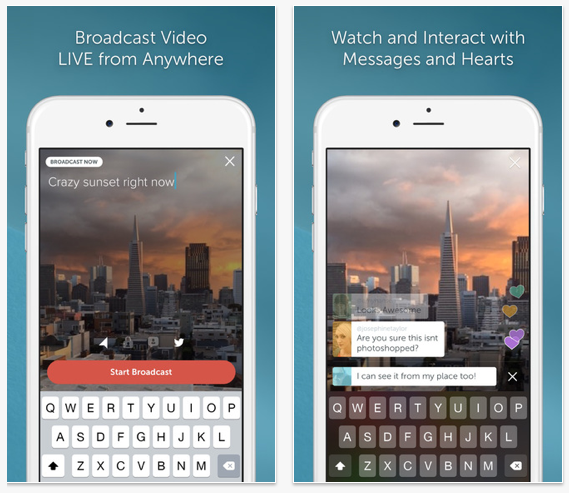 VH1 uses a variety of social platforms to hype its shows, including Periscope, which has been used to stream Q&A sessions with reality TV stars. The app is quickly becoming a complementary component of social media strategies, as programmers and advertisers take note.
Tom Chirico, VH1's VP of digital and social engagement, pointed to recent success using Periscope to stream sessions with "Barely Famous" castmembers, and allowing teen sensation Shawn Mendes to take over the network's Periscope account for Q&A.
"I think what you'll start seeing in the future is publishers and brands actually programing Periscope… much like they do with traditional live content," said Chirico. "As Periscope becomes the norm and it becomes easier and easier to use, you'll see some innovative uses of more highly programmed live mobile content."
He also suggests that this approach to mobile streaming presents new revenue opportunities, as VH1 is already fielding interest from sponsors and advertisers.
"He said that evolution could likely follow the path paved by other relatively new social networking platforms such as Instagram and Pinterest, possibly setting up opportunities for product placement or even pre- and post-roll advertising," reports Multichannel News.
While VH1 and other Viacom networks are also experimenting with Meerkat, Chirico likes the fact that Periscope can leverage the Twitter user base.
Topics:
Advertising
,
Android
,
Apps
,
Barely Famous
,
Brands
,
Instagram
,
iOS
,
Live Stream
,
Marketing
,
Meerkat
,
Mobile
,
Periscope
,
Pinterest
,
Programmers
,
Promotion
,
Publishers
,
Q&A
,
Reality TV
,
Revenue
,
Shawn Mendes
,
Smartphones
,
Social Media
,
Streaming
,
Television
,
Tom Chirico
,
TV Shows
,
Twitter
,
VH1
,
Viacom