Nielsen has served as the leading name in measuring TV ratings, but now the 93-year old company faces new competition. That's because media measurement companies comScore and Rentrak have merged in a $768 million deal. ComScore, founded in 1999, specializes in measuring use of digital media, and Rentrak relies on data from set-top boxes to formulate TV ratings. Nielsen has launched new products in an attempt to evolve beyond its paper diary beginnings, but numerous critics in the TV industry are eager for an alternative.
NBCUniversal ad sales chief Linda Yaccarino made the most recent public complaint against Nielsen, reports The New York Times, criticizing the company at a Consumer Electronics Show panel. But she is not alone. Variety reports that Viacom chief executive Philippe Dauman "has made it clear he expects that company to generate significantly more advertising revenue from deals that are not based on Nielsen ratings."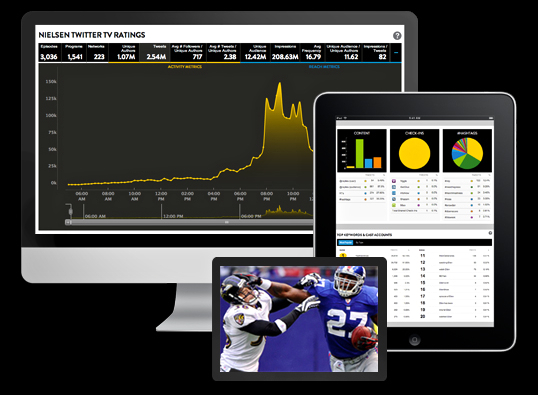 NYT reports that advertising worth approximately $70 billion is traded annually based on Nielsen's ratings, largely based on paper diaries. In 2015, however, Nielsen — in an attempt to innovate and answer criticism — released 69 "new products and technology innovations," including its "total audience metric" tracking viewing across video-on-demand, mobile and streaming.
"We're not arrogant about the landscape and about the needs of marketers and media companies and agencies to have better, more comprehensive data," said Nielsen global president/COO Steve Hasker. "We're much more focused on meeting those needs and executing against our road map than we are looking over our shoulder."
According to Variety, comScore says it will measure U.S. data from more than 260 million desktop screens, 160 million mobile phone screens, 95 million tablet screens, 40 million television screens, 120 million video-on-demand screens, and 40,000 movie theater screens.
"We are going to be establishing new currencies for understanding the consumer's multi-screen behavior," said comScore vice chair/president Bill Livek. He and comScore chief executive Serge Matta promise their data will "play a role in this year's 'upfront' marketplace." Prior to the merger, Rentrak already made inroads in measuring the local TV market.
But there are also criticisms of the newer methods. NYT reports that some "point to holes in the Rentrak data, stating that set-top box measurement doesn't represent the total population." Variety notes that the U.K.-based advertising conglomerate WPP will own "up to 19.9 percent" of the merged firm, giving Nielsen an opening to point out that WPP controls Group M, one of the world's largest media-advisory agencies, and "therefore is not an independent arbiter."
The biggest gotcha, however, is the future relevance of ratings at all, suggests NYT, "in a not-too-distant digital future, when ads are bought and sold based on specific data about viewers, such as location, occupation, salary and purchases, rather than broad audience metrics."
Topics:
Advertising
,
Bill Livek
,
CES
,
Comscore
,
Data
,
Desktop
,
Group M
,
Linda Yaccarino
,
Local TV
,
Marketing
,
Mobile
,
Movie
,
NBCUniversal
,
Nielsen
,
Philippe Dauman
,
Ratings
,
Rentrak
,
Serge Matta
,
Social TV
,
STB
,
Steve Hasker
,
Streaming
,
Tablet
,
Television
,
Theater
,
Total Audience Metric
,
TV Ratings
,
Upfront Market
,
Viacom
,
Video
,
VOD
,
WPP