Nielsen has begun collecting Netflix viewership data via audio recognition software in 44,000 U.S. households, part of its planned initiative to measure TV audiences of subscription video on-demand services. So far, A&E Networks, Disney ABC Television Group, Lionsgate, NBCUniversal and Warner Bros. have subscribed to the service. Nielsen clients can opt to release the data publicly. By adding SVOD measurements, Nielsen continues efforts to capture viewing behaviors that have changed with the emergence of mobile and streaming video. 
Variety reports that Nielsen executive Megan Clarken notes that, "measurement of SVOD content has been a big blind spot for the industry." Although TV networks still get most of their ad revenue from linear TV programming, they need to count all viewers.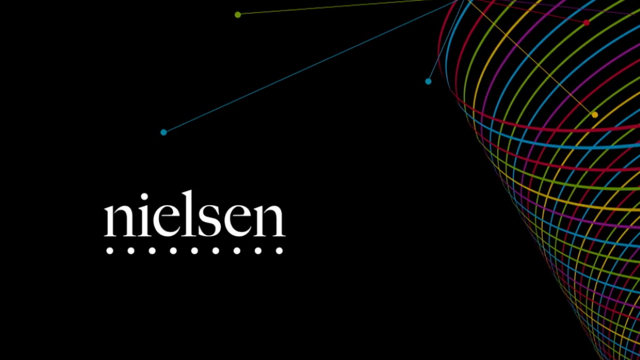 "Being able to follow assets across all these forms of consumer consumption, being measured apples to apples by a third party independent measurement is incredibly important for the studios, for the licensors or the rights holders of content," she added.
Clarken also explained why "the new technology was aimed primarily at chronicling activity around Netflix." "It is clearly the largest in the industry, and the one in which most of our clients said they don't have transparency," she said. "There are about 12,000 shows that appear on Netflix that have not been measured in the past. This provides measurement across some 12,000 of those assets, and we will extend it to the SVOD services that are not measured today."
The new measurements rely on digital tags in content that allow Nielsen to "track when, say, a TV episode streams, for example, or appears on video on demand."
Netflix, however, which is not party to Nielsen's effort, states that, "the data that Nielsen is reporting is not accurate, not even close, and does not reflect the viewing of these shows on Netflix." Since the subscription service does not rely on advertising, chief content officer Ted Sarandos suggested the numbers are also irrelevant.
"Nielsen executives said the company had not yet begun collecting data from other streaming services like Hulu or Amazon," reports The New York Times. "The move is a necessary step for Nielsen — and one that many in the industry have said is long overdue."
Topics:
A+E Networks
,
ABC
,
Advertising
,
Amazon
,
Analytics
,
Disney
,
Disney ABC Television Group
,
Hulu
,
Licensing
,
Linear TV
,
Lionsgate
,
Measurement
,
Megan Clarken
,
Mobile Video
,
Movie
,
NBCUniversal
,
Netflix
,
Networks
,
Nielsen
,
Ratings
,
Streaming
,
Studio
,
Subscription
,
SVOD
,
Ted Sarandos
,
Television
,
Video
,
Viewing Data
,
VOD
,
Warner Bros.