Amazon, Netflix Studios and the Motion Picture Association of America have filed a copyright lawsuit against TickBox TV, a streaming media player the plaintiffs dub a "tool for mass infringement." TickBox TV works by grabbing pirated video streams from the Internet, the plaintiffs say, giving users "instantaneous access to multiple sources" that stream copyrighted material without authorization. The Hollywood studios that make up the MPAA include Columbia, Disney, Paramount, 20th Century Fox, Universal and Warner Bros.
Ars Technica reports that, "the device's marketing materials let users know the box is meant to replace paid-for content," including that available on Amazon Video, Hulu and Netflix. A user of TickBox, which is powered by Android 6.0 and open source media player software Kodi, is led to pirated streams of copyrighted content.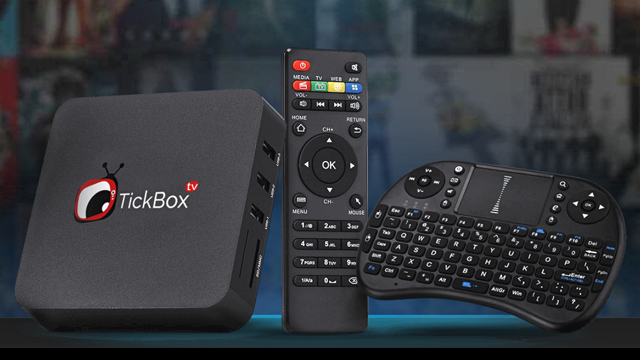 By selecting "In Theaters" as a category, the users can find content that does not yet have a home entertainment release. The MPAA tested TickBox, for example, and easily found a stream for "War for the Planet of the Apes" before the movie was "authorized for in-home viewing of any kind at that time." In fact, the TickBox user was presented with a list of 44 pirated streams of the movie.
On its website, TickBox "loudly proclaim[s] the product's legality," saying that it is "only a directory or library of content which is hosted by third parties on the Internet … it does not download anything. TickBox TV does not condone parties who pirate or download copyrighted media and this box is not to be used for such purposes."
The site's front page calls TickBox "100% legal," noting that, "it is legal to stream content. It is illegal to download copy written [sic] material."
Ars Technica calls TickBox merely "the newest iteration in a long line of technology products that can be used for infringing or non-infringing purposes," pointing out that "since the beginning of the Internet era, using a 'see no evil, hear no evil' defense to copyright infringement allegations has rarely worked out in court."
"Content-neutral" services such as Grokster and TorrentSpy among other search engines were found to be "inducing" copyright infringement based "on things like their marketing materials."
Topics:
20th Century Fox
,
Amazon
,
Android
,
BitTorrent
,
Columbia Pictures
,
Copyright
,
Disney
,
Download
,
Grokster
,
Home Entertainment
,
Hulu
,
Infringement
,
Internet
,
Kodi
,
Lawsuit
,
MPAA
,
Netflix
,
Paramount
,
Piracy
,
Streaming
,
TickBox TV
,
TorrentSpy
,
Universal
,
Video
,
War for the Planet of the Apes
,
Warner Bros.