Facebook has created a new way to use ads that appeal more directly to its users. Through third party marketers, the social media site will use offline information in order to show advertisements that cater to a user's specific interests. Even though personal information will reportedly stay secure, the approach is raising concerns regarding whether or not Facebook is trying to collect too much information from consumers.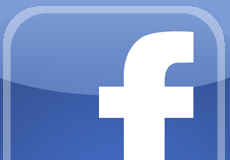 "The tool marries what Facebook already knows about people's friends and 'likes' with vast troves of information from third-party data marketers such as Datalogix Inc., Acxiom Corp. and Alliance Data Systems Corp.'s Epsilon. That includes data on the Web pages that consumers visit, the email lists they have signed up for, and the way they are spending money online and offline," reports the Wall Street Journal.
The software gathers a user's shopping history, but excludes any data that exposes email addresses and phone numbers. From this information, the companies then select which Facebook users can see their apps. Companies such as General Motors and Neiman Marcus have been experimenting with the new software, hoping to target younger consumers.
"In the past, we really just used Facebook as an engagement tool," Sean Williams, the social media manager of Hyundai's America group said. "We're now thinking about turning this into an evergreen, or always on, program."
For those using the mobile Facebook app, the company says it is not using location data from smartphones. Users can also check as to why they are being shown the advertisement, and choose to stop advertisements from the companies.
"We are committed to building things that make it clear to people how their privacy is protected and how they can control the ads they see," said Brian Boland, Facebook's director of product marketing.
Topics:
Acxiom
,
Advertising
,
Datalogix
,
Epsilon
,
Facebook
,
GM
,
Hyundai
,
Marketing
,
Mobile
,
Neiman Marcus
,
Online Privacy
,
Online Security
,
Privacy
,
Smartphone
,
Social
,
Social Media