Microsoft is planning to reveal the details of its new Xbox gaming console during an event on May 21, several weeks before the E3 video game conference. The console, code-named Durango, reportedly features a processor from chipmaker AMD along with new graphics enhancements. As part of its initiative to make the Xbox a hub for all entertainment, the company plans to sell its Mediaroom IPTV business to Ericsson.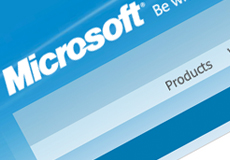 "The games industry is craving new hardware to help lift the business out of a multiyear sales slump. Sony, Microsoft's closest competitor in the game console business, has already announced plans to release its new console, the PlayStation 4, which features a new motion-sensing controller, this holiday season. Nintendo's new game system, Wii U, went on sale late last year, but sales have been disappointing so far," reports The New York Times.
The new processor for the model is said to be a "system-on-a chip" that combines processors with graphic units. By using this, Microsoft plans to decrease expenses for building consoles, and have developers focus on creating more content. AMD is also providing the same software for the new PS4 from Sony, according to Bloomberg.
Mediaroom never achieved the goals set by Microsoft. "Xbox, meanwhile, has shown far more promise as a way to consume Internet content on televisions," explains NYT. "The company has sold 76 million Xbox 360 consoles and has 46 million Xbox Live members, a good portion of whom access video on the service through partners like Netflix, Hulu and an array of video channels that Microsoft itself has assembled directly from programmers."
"With the sale of Mediaroom, Microsoft is dedicating all TV resources to Xbox in a continued mission to make it the premium entertainment service that delivers all the games and entertainment consumers want — whether on a console, phone, PC or tablet," wrote Yusuf Mehdi, corporate VP of marketing, strategy and business for Microsoft's interactive entertainment business in a recent blog post.
In a related report, The Verge suggests that Microsoft plans to introduce a new feature that allows the new console to take over a television and set-top box similar to how Google TV functions.
"The functionality will work by taking a cable box signal and passing it through to the Xbox via HDMI, allowing Microsoft's console to overlay a UI and features on top of an existing TV channel or set-top box," explains The Verge. "We're told that this is a key part of the next-generation Xbox and that it will go a step further than Google's TV implementation thanks to Microsoft's partnerships with content providers. Extended support for various cable services will be rolled out gradually, but the basic functionality will be available at launch."
The new Xbox is expected to ship in time for the 2013 holiday season. Further details will be revealed by Microsoft at the planned event in May.
Topics:
AMD
,
Console
,
Ericsson
,
Gaming
,
Gaming Consoles
,
Google TV
,
Hulu
,
IPTV
,
Marketing
,
Mediaroom
,
Microsoft
,
Mobile Gaming
,
Multimedia
,
Netflix
,
PlayStation
,
PlayStation 4
,
PS4
,
SoC
,
Sony
,
Streaming
,
TV
,
Video
,
Wii U
,
Xbox