Under the aegis of new chief executive Bryan Wiener, comScore is readying the debut of its Campaign Ratings tool to measure ad views across platforms. Wiener was hired about two months ago, in the wake of corporate difficulties including accounting irregularities and management changes. The tool promises to provide advertisers with a more realistic report of ad viewing by measuring viewers who see an ad on any device, including TV and mobile and avoiding double-counting of viewers who watch an ad once on different devices.
The Wall Street Journal reports that, "as more people eschew traditional cable packages and TV screens to watch their favorite shows through streaming subscriptions and mobile devices, advertisers and media companies are looking for new ways to capture and measure those viewers, pressuring Nielsen and comScore, the two biggest TV measurement companies, to offer new metrics."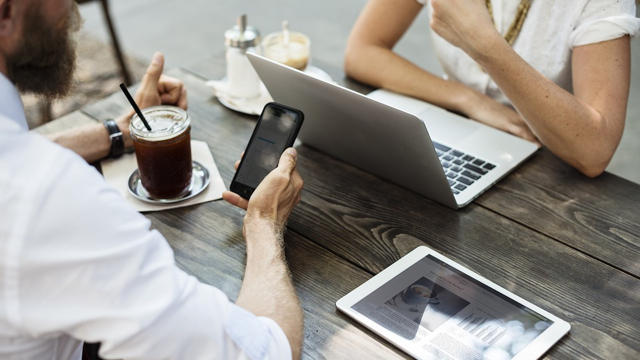 While comScore was embroiled in corporate struggles, "Nielsen expanded its portfolio to include more digital and cross-platform measurement products." With the new tool, comScore hopes to compete on a more even playing field.
Wiener said that previous TV and digital measurement tools were "more siloed." "We had the assets," he said, but the company "was long on vision and short on strategy," and didn't combine them. Since joining comScore, Wiener had more than 60 meetings with customers, and learned that they "wanted better cross-platform measurement that eliminated duplication."
The resulting product will launch in beta in September, "with support from nearly all media companies and existing customers, including ABC, CBS, Fox, Viacom Inc. and Hulu, among others."
WPP media agency network GroupM's director of implementation research and marketplace analytics Ed Gaffney said that, "comScore, with its digital focus and acquisition of digital measurement company Rentrak a few years ago, should have a product competitive with Nielsen's."
"We love the idea of competition that spurs innovation," he said. "It's about time."
At Hulu, head of research Julie DeTraglia added that, "the fact that [Wiener] really recognized, by listening to clients, what has been a pain point and is really trying to solve it is a right step in the right direction." "We're looking forward to participating and seeing the data," she said.
Topics:
ABC
,
Advertising
,
Beta
,
Bryan Wiener
,
Cable
,
CBS
,
Comscore
,
Cross Platform
,
Digital Measurement
,
Ed Gaffney
,
FOX
,
GroupM
,
Hulu
,
Julie DeTraglia
,
Mobile
,
Mobile View
,
Nielsen
,
Ratings
,
Rentrak
,
Streaming
,
Streaming Video Service
,
Subscription
,
Television
,
Viacom
,
Video
,
WPP