Netflix continues to define itself as a significant player in the film industry. Shortly after it revealed plans to continue investing heavily in original content, the streaming media giant has joined major Hollywood studios as a member of the Motion Picture Association of America. The move marks the first time an Internet company has joined the MPAA. "Joining the Motion Picture Association further exemplifies our commitment to ensuring the vibrancy of these creative industries and the many talented people who work in them all over the world," explained Netflix chief content officer Ted Sarandos.
"All of our members are committed to pushing the film and television industry forward, in both how we tell stories and how we reach audiences," said MPAA chairman and CEO Charles Rivkin. "Adding Netflix will allow us to even more effectively advocate for the global community of creative storytellers, and I look forward to seeing what we can all achieve together."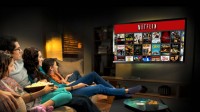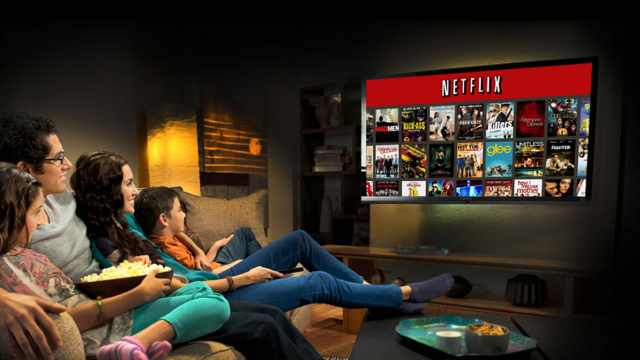 According to its Q4 2018 earnings report, Netflix spent $12.04 billion last year on content, and analysts predict the company will increase its investment to $15 billion this year. Netflix recently announced it is raising its subscription fees to help pay for more original programming. These moves reflect the company's evolution as a new player in Hollywood.
"The MPAA currently has six major studios as members, and it collected about $38 million in membership dues in 2017," reports Variety. "But it faces the loss of one of the legacy studio members, Twentieth Century Fox, after the merger of many of its assets with Disney is completed."
"While the tech industry has often been at odds with the MPAA on issues like copyright and trade, their sentiments could start to align as Netflix, YouTube, Amazon and Apple make greater investments in content, and as major media companies The Walt Disney Co., WarnerMedia and NBCUniversal prepare to launch their own subscription streaming services."
In another meeting of the streaming sector and traditional Hollywood, AMPAS announced its Academy Award nominees and Netflix and Hulu both made this year's list.
According to TechCrunch, "Netflix changed its rules for theatrical releases to give 'Roma' a better chance during awards season and it paid off today when the Alfonso Cuarón film was nominated for 10 Oscars, including best picture and best director." Netflix's "The Ballad of Buster Scruggs" from the Coen brothers earned three nominations, while "Hulu's 'Minding the Gap' is competing for best documentary feature."