Netflix is raising its prices again, increasing the cost of its most popular plan to $13 per month, from $11, an 18 percent bump. The basic plan rose from $8 to $9 per month, a 13 percent increase. Netflix, which last raised prices in 2017, did so to offset its massive spending on original content. It is also a way to compete with rivals in streaming video from Amazon to Hulu as well as newcomers including AT&T's WarnerMedia, Disney and Comcast's NBCUniversal. In response to the news, Netflix shares rose 6.5 percent to $354.64.
The Wall Street Journal reports that, according to a source, "the new rates will go into effect immediately for new customers in the U.S. and be applied to the accounts of existing U.S. customers in the next few months." Increases will also apply to countries in Latin America and the Caribbean "where Netflix bills in U.S. currency."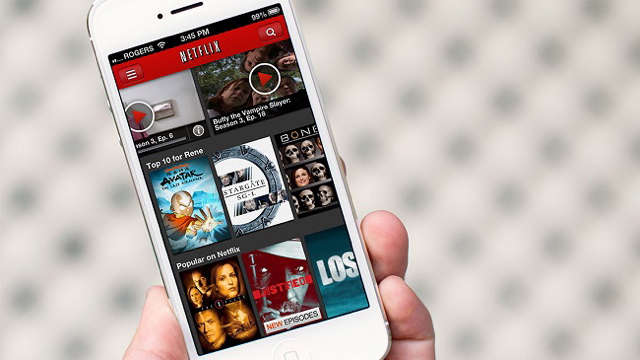 Among Netflix's expenditures are "hundreds of millions of dollars" to sign high-profile producers including Shonda Rhimes and Ryan Murphy. This year, Netflix is expected to spend $12 billion on licensing and original content, "more than double what it spent just two years ago."
WarnerMedia, Disney and NBCUniversal will also reconsider content licensing deals with Netflix, "to feed their own streaming services." Focusing on original content has paid off for Netflix, with "Bird Box" breaking records in its first week as 45.3 million of its 137 million accounts watched at least 70 percent of the movie. Subscriptions, especially outside the U.S., have skyrocketed, and "the company has consistently posted revenue growth of more than 30 percent and for 2018 is forecasting $16 billion in revenue, up from $8.8 billion in 2016."
Variety reports that Netflix's price increase could create a customer backlash and "put a damper on new subscriber acquisition." According to analysts, with the rate hikes, Netflix will reap about $1 billion in additional top-line revenue in the U.S. this year, if subscribers don't flee. If Netflix raises its rates in international markets, that number could rise.
Analysts also point out that, even at $13 per month, Netflix's standard plan is cheaper than HBO Now at $15 per month. "We don't believe that [the price increases] will slow subscriber growth, as the new price points remain competitive relative to Netflix's volume of original and licensed content," said Moody's senior vice president Neil Begley.
Not everyone is sanguine. Wedbush Securities' Michael Pachter has given Netflix an "underperform" rating, with a 12-month price target of $150 per share. According to Pachter, "Netflix has 'fully penetrated' households with above-median income, suggesting that future domestic growth would have to come from lower-income households," which are more price sensitive. "[T]he latest price increase may slow domestic subscriber growth dramatically this year," he wrote.
In fact, according to Earnin, Netflix's "growth among low-income Americans flatlined in 2018 while Hulu and YouTube paid streaming services continued to add new users."
Piper Jaffray, however, surveyed about 1,100 U.S. Netflix customers and found that 71 percent "felt content on the service has improved," leading their analysts to say that, "Netflix was in a solid position to raise streaming prices on a regular basis."
Topics:
Amazon
,
Amazon Prime Video
,
AT&T
,
Bird Box
,
Comcast
,
Disney
,
Earnin
,
HBO Now
,
Hulu
,
Licensing
,
Michael Pachter
,
Moody's
,
Movie
,
NBCUniversal
,
Neil Begley
,
Netflix
,
Original Content
,
Piper Jaffray
,
Ryan Murphy
,
Shonda Rhimes
,
Streaming
,
Subscriber
,
TV Show
,
Video
,
WarnerMedia
,
Wedbush Securities
,
YouTube