According to DEG: The Digital Entertainment Group, U.S. consumer spending on home entertainment during 2018 reached an estimated $23.3 billion, a new record. During CES, DEG revealed that subscription streaming and "transactional video-on-demand" (TVOD) boosted the amount spent, which was up 11.5 percent from 2017. DEG noted that the numbers are still preliminary and that final numbers will be revealed in early February. The biggest growth came from subscription streaming mainly via Netflix, Amazon Prime Video and Hulu.
Variety reports that such subscription streaming showed a 30 percent year-over-year growth to reach $12.9 billion. With regard to TVOD, consumers paid out $2.46 billion to purchase digital movies, TV shows and other content, a figure that represents 14.4 percent growth from 2017. They spent an additional $2.09 billion to stream movies-on-demand, "the electronic equivalent of renting a DVD or Blu-ray Disc, up 6.2 percent from the prior year."
Together, explained DEG, "total spending on TVOD … came in at $4.55 billion, a healthy 10.5 percent spike from TVOD spending in 2017."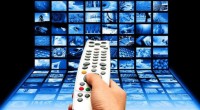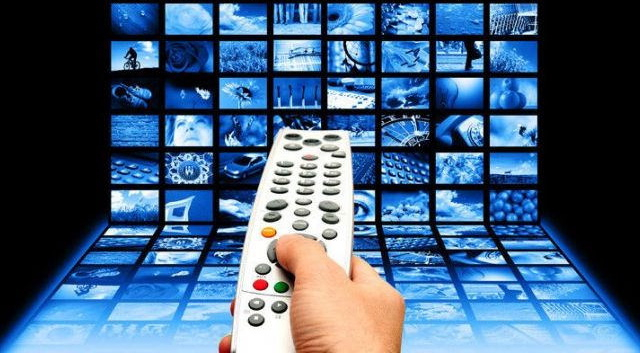 Although 4K Ultra HD Blu-rays have become more popular, sales of physical media continues to fall, to $4.03 billion in 2018, a 14.6 percent decline from 2017. In Q4 2018, "home entertainment spending was particularly strong, with an overall gain of 13 percent to $6.3 billion," and subscription streaming "up 30 percent to an estimated $3.49 billion, while EST rose 20.2 percent to $664 million and on-demand streaming was up 21.8 percent to nearly $517 million."
Also in Q4, "combined consumer spending on DVDs and Blu-ray Discs … was $1.24 billion, down 14.8 percent" from Q4 2017, while "sales of 4K UHD content rose 70 percent during the year and 46 percent in the fourth quarter." There were 445 titles available for 4K Ultra HD Blu-ray, "with another 682 4K titles available digitally." U.S. box-office for 2018 "rose nearly 15 percent, to around $12 billion," said DEG, and "4K UHD TV penetration rose 61 percent over the year-earlier period, to 48 million households." The number of 4K-capable player devices (game consoles and set-top boxes) rose 66 percent, to 13 million homes.
Meanwhile, cord cutting is on the rise. "A new Nielsen study has found that the number of cord cutters in the U.S. has grown by 48 percent over the past eight years," reports Engadget. "Apparently, 16 million homes no longer have traditional cable or satellite TV subscriptions, which means 14 percent of all households with TVs in the U.S. exclusively watch over-the-air programming. That's still a relatively small percentage overall, but it shows a trend that could grow even more over time."
Topics:
4K
,
Amazon Prime Video
,
Blu-ray Disc
,
Box Office
,
Cable
,
Cord Cutting
,
DEG
,
Digital Entertainment Group
,
DVD
,
Electronic Sell-Through
,
Game Console
,
Home Entertainment
,
Hulu
,
Movie
,
Netflix
,
Nielsen
,
OTA
,
Pay TV
,
Satellite
,
Set-Top Box
,
Streaming
,
Subscription
,
SVOD
,
TV Show
,
TVOD
,
Ultra HD
,
Video