The quality of digital audio has waxed and waned since storage migrated from physical media to files stored on devices or in the cloud. Up until now, large technology companies such as Apple have been the ones making audio developments, such as taking MP3 mainstream with the iTunes Music Store in 2003. Increases in bandwidth have helped improve the quality of streaming audio. Consumers have pushed for better audio, and now some music services have adopted FLAC, a Free Lossless Audio Codec that is changing the game.
Forbes reports that the MP3 codec is lossy, versus FLAC files that can deliver full CD audio quality. According to Bang & Olufsen's top Tonmeister (sound engineer) Geoff Martin, "for a time, streaming services, in general, made quality worse." He noted that streaming services initially sent out "low bitrate MP3 in the same way that Internet radio works these days."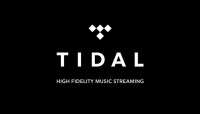 The FLAC file, he added, "looks like streaming, but it's not." "It's a download for a one-time play," he explained. TIDAL, Deezer HiFi and Qobuz are now serving FLAC files, improving audio quality.
The result, says Forbes, is that, "the experience of rediscovering high-fidelity lossless digital audio can be nothing short of a revelation." Listeners are responding, with Deezer HiFi's listenership growing 71 percent in the last year. Martin said that, as people buy high-end audio devices, they demand better audio quality.
"It used to be that you bought an iPhone and you used the white earbuds, but nowadays people are upgrading to better headphones, so they want a better file and a better app to play it on," he said. He recommends that people "pay attention to what the weakest link is" in their listening experience, recommending they purchase "a decent pair of noise-canceling headphones," use the USB output on the mobile device, and be cautious about Bluetooth connections.
Pro Audio Design founder/president Dave Malekpour is an advocate of TIDAL's 96 kHz/24 bit Masters option, "which offers significantly higher playback quality than a CD." When he installs Augspurger monitor speakers in professional recording studios, "he uses a specially curated TIDAL Masters playlist as the audio reference to fine tune the speaker calibration." At CES 2019, it was revealed that TIDAL Masters "would now be available on all Android mobile devices."
TIDAL's "Master Quality Authenticated" (MQA) is made by U.K.-based MQA, which partners with ESS, NAD Electronics and Onkyo, "and recently announced an in-car version with BlackBerry."
Topics:
Android
,
Apple
,
Audio
,
Augspurger
,
Bang & Olufsen
,
BlackBerry
,
Bluetooth
,
CD
,
Cloud
,
Dave Malekpour
,
Deezer HiFi
,
Digital Audio
,
Earbud
,
ESS
,
FLAC
,
Geoff Martin
,
Internet Radio
,
iTunes
,
MP3
,
MQA
,
NAD Electronics
,
Onkyo
,
Pro Audio Design
,
Qobuz
,
Streaming Audio
,
Tidal
,
USB Audio Output