NBCUniversal chief executive Steve Burke did not anticipate the big impact of time-shifting and over-the-top services such as Netflix and Hulu on the cable business, he said during CES 2016. Instead, he believed cable entertainment ratings would be stronger than they are today. At the same time, he doesn't consider Netflix to be just an enemy but, rather, a friend and frenemy as well. More puzzling to him is how advertisers discount television in favor of digital outlets, which, he notes, do not have the reach or emotional impact of TV.
Variety reports that Burke says cable ratings are weaker than two or three years ago, "because all the alternatives are getting better and better." He also downplayed Netflix's role in lowering cable ratings, saying that "time-shifting and DVRs are more impactful."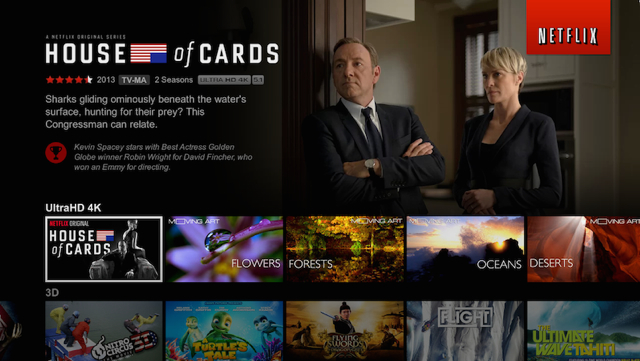 He defends television's power with advertising, noting that, "if you want to reach millions and millions of people, if you're launching a new product or repositioning a brand, television is a fantastic way to do it."
"If you want a film to be a blockbuster, then you'd better be out there on the Super Bowl," he says.
The Internet is the single biggest challenge to all businesses, not just the media industry. "We need to get better at distributing our product on the Internet and creating content for the Internet," he says.
For example, NBCUniversal will produce 5o biopics on athletes for the upcoming Olympics in Brazil. But, as a result of the company's investment with BuzzFeed, that outlet will also send 12 much less experienced, young people who will "interview athletes with whom we're not doing up close and personals."
These profiles, which will air exclusively on BuzzFeed, says Burke, will "hopefully get younger people, millennials, who love BuzzFeed, to think about the Olympics in ways they might not be doing now." The result is that NBCUniversal will learn from them, one of many examples, he says, of "how we're trying to change the company."
Despite the challenges of OTT, Burke believes that it won't put traditional media out of business, noting that "there has always been something that was going to put something else out of business."
"People are watching more television now than ever, and the vast majority of that television that is being watched is still broadcast and cable," he says.
Topics:
Advertisers
,
Advertising
,
Biopics
,
Blockbuster
,
Brands
,
Brazil
,
Broadcast
,
BuzzFeed
,
Cable
,
CES 2016
,
DVR
,
Hulu
,
Internet
,
Marketing
,
Millennials
,
Movies
,
NBCUniversal
,
Netflix
,
Olympics
,
OTT
,
Over-the-Top
,
Sports
,
Steve Burke
,
Streaming
,
Subscribers
,
Subscription
,
Super Bowl
,
Television
,
Time-Shifting
,
TV