In April, NBCUniversal will introduce its streaming service, dubbed Peacock, and join the ranks of other streaming services to debut in the next few months. Apple TV+ will unveil November 1; Disney+ on November 12, and HBO Max from WarnerMedia, also in April. Peacock will have 15,000 hours of content on both its ad-supported and subscription-based services, including complete seasons of some of its most popular shows. In June, said a source, the company paid $500 million to regain rights to "The Office."
The New York Times reports that other series highlights are "Parks and Recreation," "Brooklyn Nine-Nine," "Cheers," "Downton Abbey," "Everybody Loves Raymond," "Friday Night Lights" and "Frasier."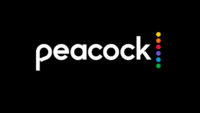 With regard to competition for popular older shows, sources said that Netflix paid more than $500 million for the rights to "Seinfeld," beginning in 2021. HBO Max has the rights to "Friends" and "Big Bang Theory," the first time the latter will be available for streaming in the U.S.
Peacock will be able to tap feature films from Universal Pictures, Focus Features and DreamWorks Animation, and also 3,000 hours from Telemundo, including original content and "popular library titles."
The service will be home to reboots: "Battlestar Galactica" from "Mr. Robot" creator Sam Esmail, "Saved by the Bell," and "Punky Brewster." Also new are "Rutherford Falls," a comedy from Mike Schur, a documentary series from Lorne Michaels, and 44 seasons of "Saturday Night Live."
NBCUniversal plans to publicize Peacock during the 2020 Summer Olympics in Tokyo; "soon after the closing ceremony, roughly a dozen new shows that incorporate elements of older properties will make their debuts on the platform."
The Wall Street Journal notes that, "because Comcast [owner of NBCUniversal] is the nation's largest cable operator, it needs to balance its desire to create a consumer-friendly streaming service without undercutting its core pay-TV business or alienating other pay-TV operators that carry its various networks including NBC, CNBC, MSNBC and USA."
To achieve that sweet spot, it says, "Peacock is expected to be available free to Comcast's more than 21 million cable subscribers in the U.S. … [and] Comcast and NBCUniversal are also looking to strike deals with other American pay-TV providers that would allow them to offer Peacock to their subscribers free as well." Monthly subscription fees have not yet been determined. NBCUniversal executive Bonnie Hammer will head up Peacock.
Related:
NBCUniversal's New Streaming Service Could Spell Trouble For Hulu, The Verge, 9/18/19
Topics:
2020 Summer Olympics
,
Advertising
,
Apple TV Plus
,
Bonnie Hammer
,
CNBC
,
Comcast
,
Disney Plus
,
DreamWorks Animation
,
Focus Features
,
HBO Max
,
Lorne Michaels
,
Mike Schur
,
Movie
,
MSNBC
,
NBC
,
NBCUniversal
,
Original Content
,
Peacock
,
Sam Esmail
,
Streaming
,
Subscription
,
Telemundo
,
Universal Pictures
,
USA Network
,
Video
,
WarnerMedia