Major entertainment entities entering the streaming video market have collectively spent $2+ billion on classic TV shows as they jockey for position ahead of a looming battle for dominance. The services, which include Apple TV+, Disney+, WarnerMedia's HBO Max and, newcomer NBCUniversal's Peacock, are also busy spending money to sign talent for new original programs. All these services are scheduled to launch between November and April; the activity also points to the potential for a price war.
The Wall Street Journal reports that, according to a Magid Research survey last year, "streaming-video consumers are willing to pay for a handful of services that cost a total of about $38 a month for about six streaming services." Apple's service, to launch November 1, is priced at $4.99 per month, cheaper than both Disney+ (at $6.99) and Netflix (at $12.99). Peacock and WarnerMedia haven't revealed pricing.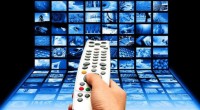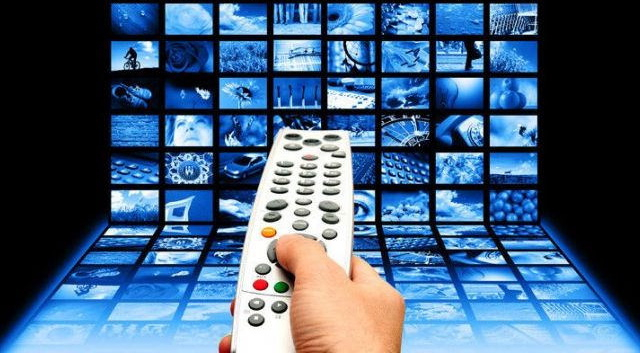 A customer without cable TV who wants access to all services can expect to pay $70+ per month. If Dish Network's Sling TV or YouTube TV is added in, the monthly cost for OTT video is predicted to be higher than a traditional pay-TV package, which averages $90+ per month.
Reruns of very popular older TV shows from "The Big Bang Theory" to "Seinfeld" are important to the services, but MoffettNathanson Research analyst Michael Nathanson noted that "there are a very limited number of excellent comedy titles that have a large number of episodes and are evergreen."
Netflix's former monopoly on such shows "at fair prices" has crumbled in face of the competition from other services. New scripted shows are also booming; FX Networks' research revealed that there were nearly 500 such shows last year, "almost twice as many as in 2011." Budgets are now $8 million to $15 million per episode, "significantly more than what the average TV show used to cost."
Variety reports that Wall Street analyst Doug Creutz opined that, "we seem to be marching toward a very low-margin-structure business in general for content aggregation, and there may not be a great way out of that, considering some of the players don't really have a mandate to make money." "Some of the players don't seem to care about the possibility of what they're doing, because they're doing it to serve other things in their business that are more important to them," he added.
LightShed Partners media analyst Richard Greenfield pointed out that, by offering a free streaming service with the purchase of a new iPhone, iPad, Apple TV, Mac or iPod touch device, "Apple's not really charging people." The strategy led Goldman Sachs to slash Apple's stock price target, "projecting that the yearlong freebie would weigh on earnings, gross profits and average selling prices (but not cash flow)."
Likewise, Amazon promotes Prime Video as "an add-on perk designed to get customers to buy more products through the company's free-shipping program." Chaos in the OTT marketplace is a boon to companies such as TiVo, said its chief executive/president Dave Shull, because "the TiVo platform can add value by letting people find and watch content across multiple sources."
Topics:
Amazon Prime Video
,
Apple TV
,
Dave Shull
,
Dish Network
,
Disney Plus
,
Doug Creutz
,
FX Networks
,
Goldman Sachs
,
HBO Max
,
iPad
,
iPhone
,
iPod touch
,
LightShed
,
Mac
,
Magid Research
,
Michael Nathanson
,
MoffettNathanson Research
,
Movies
,
NBCUniversal
,
Netflix
,
OTT
,
Peacock
,
Richard Greenfield
,
Sling TV
,
Streaming
,
TiVo
,
TV Shows
,
Video
,
WarnerMedia
,
YouTube TV