Parks Associates debuted a report looking at trends in OTT, focusing on 2010 through 2016. Senior research analyst Glenn Hower stated that TV remains the top viewing platform by hours of video watched in U.S. households. "Yes, people do watch video on lots of devices," said Hower. "But it hasn't cannibalized TV." Among those devices, viewing on computers has leveled out, whereas mobile phones and tablets have seen modest increases, but low overall viewership, which means people are watching a lot of short form content."
Hower revealed that, although the television set is the No. 1 viewing device, the amount of linear TV has declined during the time frame from 62 percent to the low 40s. "People are watching lots of OTT content on Netflix, Amazon and specialized niche content services," he said. "They tend to want to watch on the larger screen in the household rather than small screens."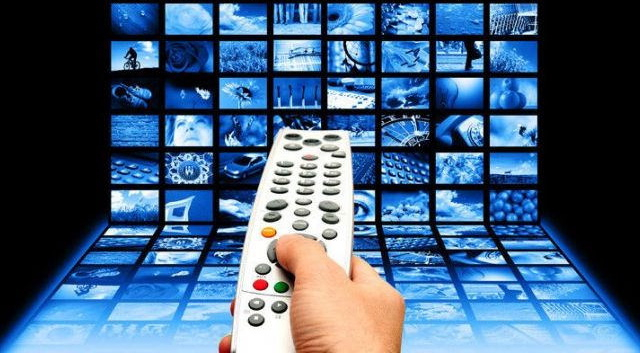 Meanwhile, DVR and VOD consumption are inversely proportional, meaning the more VOD a user consumes, the fewer DVRs he watches, and vice versa. The shift to on-demand consumption has accelerated, as has the shift from broadcast to OTT and broadband.
The study also looked at cord cutters, cord shavers and cord nevers. "Cord nevers are an interesting story," said Hower. "They said they would never subscribe to any service, but since they fall in the young side, just entering the marketplace, we generally thought that as they got older, they would subscribe. What we've found between 2014 and 2016 is a consistency in cord nevers, showing an on-going reluctance to adopt pay TV. We thought cord-nevers was a phase, but there could be a problem."
Cord shavers, on the other hand, are less than 10 percent of broadband households.
There has been explosive growth in the number of new OTT services; they continue to grow but seem to be leveling out. Hower reports that 2016 was the first year that fewer services launched than the previous year. About two-thirds of U.S. broadband households now subscribe to at least one OTT service.
"Between 2013 and 2015, we saw pretty steep growth, but it's starting to even out now," said Hower, who noted that we are near complete market saturation. A growing number of consumers are subscribing to niche OTT services, such as Crunchyroll, a popular anime network.
Another interesting finding was that trial services actually have a significantly successful conversion rate. Hower reports that, "about one-third of OTT trials converted to subscriptions, and about half of consumers who trialed a service subscribed to at least one service post-trial." That, said Hower, is a number worth paying attention to."
Topics:
Amazon
,
Anime
,
Broadband
,
Broadcast
,
Computers
,
Cord Cutters
,
Cord Nevers
,
Cord Shavers
,
Crunchyroll
,
DVR
,
Glenn Hower
,
Internet
,
Linear TV
,
Mobile
,
Mobile View
,
NAB 2017
,
Netflix
,
Niche
,
OTT
,
Parks Associates
,
Pay TV
,
Research
,
Smartphones
,
Streaming
,
Study
,
Subscription
,
Tablets
,
Television
,
Trials
,
Video
,
VOD