Facebook founder Mark Zuckerberg has been busy reinventing his company since the October announcement that the parent entity would name-change to Meta Platforms, where Zuckerberg remains chairman and CEO. Traditional social media engineers and support staff workers at the company, which turns 18 this month, are being urged by managers to reapply for new positions that involve responsibilities in augmented reality and virtual reality, according to reports that say Meta is actively recruiting from tech giants such as Microsoft and Apple to fill thousands of new jobs in hardware and software.
"Upended" and "sweeping transformation" are among the terms The New York Times uses to describe what it says are "some of the most drastic changes at the Silicon Valley company since 2012, when Mr. Zuckerberg announced that Facebook had to shift its social network away from desktop computers and toward mobile devices."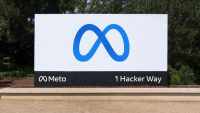 Facebook has 2.89 monthly active users worldwide, according to Statista. A Zacks Equity Research post on Yahoo! News notes that number swells to 3.58 billion including Instagram, WhatsApp and Messenger.
Meta has more than 68,000 employees, says NYT, 14 times greater than it had in 2012, its market value rising during that timeframe by a multiple of eight, to $840 billion. The realignment to "meta-first" comes at a time when "the metaverse remains a largely theoretical concept — unlike the 2012 move to mobile, when smartphones were already widely used," NYT writes.
Despite that, Boost VC managing director Adam Draper tells NYT "Meta's new bet was well timed. 'There will be entire economies and countries built digitally through VR/web3, and we are just scratching the surface.'"
On Monday, Meta took a step toward its virtual future, introducing new 3D avatars to Instagram and updating avatars on Facebook and Messenger. Hearing aids and wheelchairs in multiple colors are appearing across platforms including VR, and Meta is improving facial shapes to make the avatars appear more authentic, TechCrunch reports.
"We're starting to experiment with digital clothing, too," Zuckerberg said in a Facebook post featuring his own avatar. "You can use your avatar across Quest, Facebook, Instagram and Messenger. One day you'll have multiple avatars ranging from expressive to photorealistic."
"With the new update, users can now bring the same avatar across all Meta platforms, including VR" through Quest, TechCrunch reports. "Any changes users make to their avatar on Facebook and Messenger will automatically appear on Instagram as well, and vice versa."