Laptops and smartphones are electronics categories that closed the book on 2021 with different takes on success. Smartphone shipments were up for the first time in four years, growing between 4 and 5.7 percent, according to Counterpoint and IDC research, respectively. Notebook computers, meanwhile, ended 2021 with record Q4 shipments down 1 percent from 2021 but a record 19 percent increase for the year as "the industry prioritized notebook PC production in the face of supply constraints to keep up with hybrid working needs," according to Strategy Analytics.
Overall, the global market for smartphones looks to be about a third larger than the laptop market, which posted 268 million units shipped for the year, Strategy Analytics says. Counterpoint Research says 2021 global smartphone shipments numbered 1.39 billion units, while IDC puts the annual total at 1.35 billion.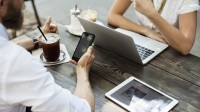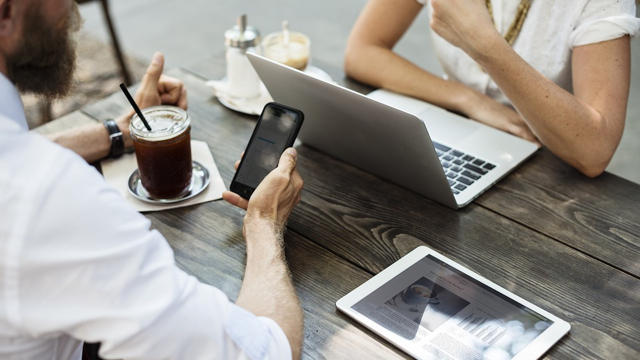 The latter figure is virtually identical to the yearlong total from Strategy Analytics, which posits global Q4 smartphone sales -2.7 percent, at just under 365 million Q4 units shipped, and 1.358 billion units for the year, which was up 4.5 percent according to the firm.
Laptops moved 68 million units to market in Q4 2021, according to Strategy Analytics, with the company warning in its press release that "as 2022 begins, the industry must be cautious about lingering supply issues and increased freight and manufacturing costs."
In addition to the continued demand of hybrid work environments, the uptick in portable computing was also driven by Windows 11 and desktop as a service (DaaS) as well as "delayed orders from Q3 2021 due to component shortage and supply issues were fulfilled in the fourth quarter," explains the Strategy Analytics report.
Both IDC and Counterpoint attribute the Q4 smartphone dip to "continued chip shortages, which have been having an outsized impact on smaller manufacturers with less leverage over the supply chain than firms like Apple and Samsung," TechCrunch writes. Each report named Samsung the year's top-selling manufacturer, up 6 percent, with Apple in the No. 2 spot.
Android Police candidly assesses the four-year slump: "COVID-19 forced many countries to impose lengthy lockdowns and curbs in 2021, ravaging smartphone manufacturers' supply chains."
The article segues rather optimistically to the numbers at hand: "The top five brands saw healthy growth in their smartphone shipments, with Apple, Xiaomi, Oppo and Vivo posting double-digit growth and shipping a record number of smartphones."
Echoing Apple CEO Tim Cook's comments on a recent earnings call, "2021 would have come in drastically higher if it were not for the supply constraints," IDC research director Nabila Popal said in a press release.
"To me it gives a message that there is significant pent-up demand in almost all regions," Popal is quoted in Android Police, noting last year's U.S. growth "was driven largely by demand for Apple's first 5G-enabled iPhone 12 series."
Topics:
5G
,
Apple
,
Chips
,
Counterpoint Research
,
COVID-19
,
DaaS
,
Home Office
,
IDC
,
iPhone 12
,
Laptops
,
Mobile
,
Nabila Popal
,
Notebooks
,
Oppo
,
Remote Work
,
Samsung
,
Smartphones
,
Strategy Analytics
,
Supply Chains
,
Tim Cook
,
Vivo
,
Windows 11
,
Xiaomi