Brands want a way to connect to viewers who peruse laptops and smartphones while watching major sporting events. Major digital players such as Google, Facebook, Twitter and Snapchat are looking for ways to monetize increased online activity during those same events. It's a match made in heaven, and it's going live just as the National Football League season begins. Google plans on offering ads to be placed alongside football-related search results, but the company isn't alone in making plans to capture advertising dollars.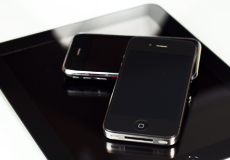 According to The New York Times, Facebook is "shopping around marketing products that allow advertisers to target football fans and run campaigns around NFL and college games" while Twitter offers a range of "live-event tools" including one that allows brands to sponsor clips related to the NFL.
Snapchat is trying to create a partnership with NFL to "push out weekly football-related video stories, with spots for ads," and Vox Media is creating a website for Lenovo focused on fantasy football.
"We're entering a time when there are going to be a phenomenal number of opportunities for brands," says DigitasLBi executive Jill Sherman. "The opportunities that we're seeing this year are really about wrapping brands more tightly around the real-time conversation."
As more viewers spend time on digital devices while watching TV, these platforms are more enticing to advertisers. Nielsen reports that 88 percent of tablet owners and 86 percent of smartphone owners use their devices while watching TV. Advertisers are also concerned about cord cutters, who may not be watching TV at all, but accessing game information online.
Another benefit to online advertising is that it is less expensive. CBS chief executive Les Moonves recently reported that Super Bowl ads are "more lucrative than ever" at $5 million for 30 seconds.
The trend towards digital advertising is reflected in figures released by research firm eMarketer, which estimates that mobile advertising will reach $30.5 billion in the U.S. this year, representing 52.4 percent of the projected total digital spending.
Topics:
Advertising
,
Brands
,
CBS
,
Commercials
,
Cord Cutters
,
DigitasLBi
,
eMarketer
,
Facebook
,
Fantasy Football
,
Google
,
Jill Sherman
,
Laptops
,
Lenovo
,
Les Moonves
,
Marketing
,
Mobile Advertising
,
Mobile Phones
,
National Football League
,
NFL
,
Nielsen
,
Online Advertising
,
Smartphones
,
Snapchat
,
Super Bowl
,
Tablets
,
Television
,
Twitter
,
Vox Media