Facebook's Instagram introduced autoplay video ads into its users' feeds last week. Activision, Banana Republic, the CW, Disney and Lancome are the initial advertisers to strike a deal with Instagram for the 15-second spots. The company reviewed all of the video ads before the launch to ensure that they fit with Instagram's overall vibe and contain fresh content. Other social network competitors, like Tumblr and Snapchat, have also recently added autoplay video ads.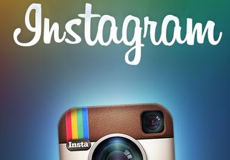 The autoplay video ads were tested for six months before they made their official debut last week. This advertising opportunity allows marketers to target ads based on age, gender, and country. With over 200 million monthly active users, these initial video advertisers could potentially reach a huge audience.
Jonathan Anastas, Activision's head of digital and social media, says he expects his video ad to reach two million users on Instagram. The ad is a 15-second clip from a longer live-action video for the "Call of Duty: Advanced Warfare" video game. Anastas expects Instagram users to flock to the Activision Facebook page to watch the full video.
"One of the great advantages of working on the marketing team for 'Call of Duty' is that gamers broadly — and our target audience specifically — just inhale content," he said.
Last year, Instagram signed a $40 million deal with Omnicom Media Group that gave the media agency's clients priority in new ad products. Activision is one of those clients that was able to take advantage of the deal. They had months to prepare their video, while Lancome did not create its ad until last week.
The first to use the new mobile advertising platform are promoting clothing, beauty products, a video game, a new movie, and a TV show. "Our audience is becoming increasingly mobile-centric, and Instagram is a mobile-centric platform," Anastas said. "So it's an important part of the marketing mix."
Instagram rivals with a significant mobile presence, Tumblr and Snapchat, rolled out similar video ads earlier this month.
Instagram launched its first ads in November of last year. "Some early Instagram advertisers that tried out the sponsored images heard negative comments from users who didn't enjoy the salesy activity in their feeds," reports Adweek. However, Instagram claims that its static image ads have been successful in terms of brand awareness and ad recall.
Topics:
Activision
,
Ad Recall
,
Advertisers
,
Advertising
,
Autoplay
,
Banana Republic
,
Brand Awareness
,
Brands
,
Call of Duty
,
CW
,
Disney
,
Facebook
,
Gaming
,
Instagram
,
Jonathan Anastas
,
Lancome
,
Marketing
,
Mobile
,
Movies
,
Omnicom
,
Snapchat
,
Social Media
,
Targeted Ads
,
Tumblr
,
TV Shows
,
Video
,
Video Ads
,
Video Game