Research firm MoffettNathanson estimated that, at the end of Q3 2019, Hulu with Live TV added about 400,000 paying subscribers for a total of 2.7 million, taking first place as the biggest virtual pay TV service. It edged out Dish Network's Sling TV, the long-time leader in digital pay TV, with 2.69 million subscribers signed up for its "relatively low cost" packages. It gained 214,000 subscribers in the same period. Meanwhile, YouTube added 200,000 customers in Q3 for a total of 1.6 million subscribers.
Variety reports that those three streaming services were "really the only gainers in the American pay TV market — which was walloped with losses in Q3 at an unprecedented rate." MoffettNathanson reported that "traditional cable and satellite TV services dropped a record 1.8 million subs in Q3, a 6.2 percent year-over-year decline … led by AT&T's DirecTV, which shed an eye-popping 1.12 million customers in the period."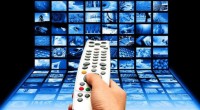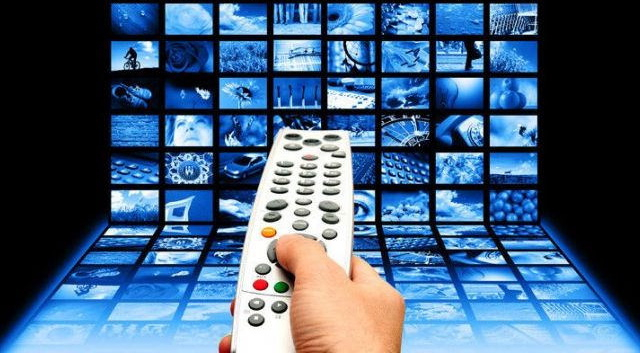 Dish satellite TV lost 66,000 customers and "overall cable TV customers dropped 2.8 percent." The analysts concluded that "the live TV model for entertainment programming is being displaced by SVOD [subscription video-on-demand] and AVOD [ad-supported video-on-demand] much more rapidly than the cord-cutting numbers alone would suggest."
MoffettNathanson concluded that "customers are not leaving linear TV for vMVPDs … they are simply leaving live TV altogether." AT&T TV Now (formerly DirecTV) plummeted from 1.8 million in September 2019 to 1.13 million subs a year later.
Sony "announced that PlayStation Vue, its virtual pay TV service launched nearly five years ago, will shut down in January." "[T]he wheels are already falling off the vMVPD model," said the analysts, which estimated that "the conversion rate of traditional pay TV losses to vMVPDs dropped to about 40 percent" over the last year.
Elsewhere, Variety reports that Hulu is increasing the price of its Hulu with Live TV 22 percent to $54.99 per month, the second increase in less than a year. It goes into effect on December 18. Hulu previously raised the price in January 2019, from $40 to $45 per month.
Virtual pay TV services, once seen as a lower-cost option, have "ultimately faced the same economics that have held in the industry for years," in that programmers demand higher carriage fees, which leads to regularly increased subscription prices.
Hulu customers can downgrade their live TV subscription to $5.99 per month with ads or $11.99 per month with no ads, both SVOD-only tiers. The company said it is "actively exploring ways to provide additional, more tailored live TV options in the future … [which] could include smaller, less-expensive bundles that exclude entertainment channels."
Topics:
Advertising
,
AT&T
,
AT&T TV Now
,
AVOD
,
Cable TV
,
Cord Cutting
,
Digital Pay TV
,
DirecTV
,
Dish Network
,
Hulu
,
Hulu with Live TV
,
Linear TV
,
Live TV
,
MoffettNathanson
,
Pay TV
,
Research
,
Satellite
,
Sling TV
,
Sony PlayStation Vue
,
Streaming
,
Subscription
,
SVOD
,
Television
,
Video
,
Virtual Pay TV
,
YouTube