SoftBank Group founder Masayoshi Son has developed a plan to create an Internet company that could rival Big Tech companies Amazon and Google. Son wants to combine Yahoo Japan with Line Corp., a public company that SoftBank and South Korean corporation Naver Corp. plan to take private. The two would then be merged in a joint venture dubbed Z Holdings, scheduled to close by October 2020 given shareholder approval. The combined companies would share engineering resources and data and invest in artificial intelligence.
Bloomberg reports Line co-chief executive Takeshi Idezawa noted that, "the Internet industry often operates on the winner-takes-all principle and the strong only get stronger." "Even combined, our market capital, business scale and R&D expenditures are dwarfed by the global tech giants," he added.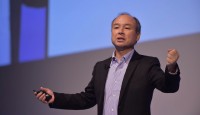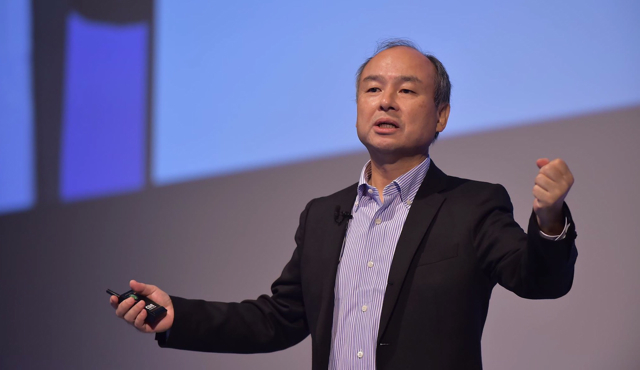 Z Holdings chief executive Kentaro Kawabe said, "we want to become an AI tech company that leads the world from Japan." Z Holdings and Naver will buy out Line's shareholders "in a tender offer at a projected 5,200 yen per share, a 13 percent premium to Line's share price before news of the talks … each company plans to spend 170 billion yen ($1.56 billion) on the bid."
Once Line becomes a private company, "SoftBank and Naver will undertake a reorganization that will eventually result in a 50-50 ownership of the new company," with it holding stock in Z Holdings, "which will remain public with Yahoo Japan and Line as wholly-owned subsidiaries."
The new company, which will have about 20,000 employees, will spend 100 billion yen annually to develop AI-enabled products. "Big data is key for the future of both companies," said Kachitas Corp. head of M&A Koji Hirai. "The merger will enable them to create a massive repository of client data."
According to Bloomberg, "Yahoo Japan counts some 48 million daily active users across its portfolio of more than 100 mobile phone apps … [and] Line has 82 million monthly active users in Japan and is also the dominant messenger in Taiwan and Thailand, where it has 21 million and 45 million customers respectively."
The Wall Street Journal reports that, upon news of the merger, "shares of Yahoo Japan's parent rose 16.9 percent in Thursday trading in Tokyo and Line was up 15.4 percent, bringing the combined market capitalization of the two companies above $30 billion." "It's a fast pass for Yahoo to access Line's young users to expand its business, while Line can leverage a wide range of Yahoo services to become profitable," said Ace Research Institute analyst Ryotaro Sawada.
One challenge is to determine the "power balance that satisfies both Son (pictured above) and Line parent Naver Corp. of South Korea," as well as their focus on the Japanese market "where the population is shrinking and growth prospects are limited." Further, "the market for the services they offer … is already dominated in most other countries by larger rivals such as Amazon and Facebook."
Analysts say that "the new entity, if designed well, could become Japan's first 'super app,' a gateway on smartphones for a broad range of everyday needs" similar to the strategy taken by Tencent's WeChat and Alibaba's Alipay in China.
Topics:
Ace Research Institute
,
Alibaba
,
Alipay
,
Amazon
,
App
,
Artificial Intelligence
,
Big Data
,
China
,
Facebook
,
Google
,
Internet
,
Japan
,
Kachitas Corp.
,
Kentaro Kawabe
,
Koji Hirai
,
Line Corp.
,
Masayoshi Son
,
Merger
,
Ryotaro Sawada
,
SoftBank Group
,
South Korea
,
Takeshi Idezawa
,
Tencent Holdings
,
WeChat
,
Yahoo Japan
,
Z Holdings