Although U.S. lawmakers are suspicious of the popular Chinese app TikTok, in India, people are mad for it, particularly those who are young, unemployed and new to the Internet. To stoke the growing enthusiasm, TikTok owner's ByteDance has pledged to invest $1 billion and build a data center. TikTok India director of sales/ partnerships Sachin Sharma reported that users range from farmers to rich people showing off their Lamborghinis. TikTok is ideal for a market that avoids English and is uncomfortable with search.
The Wall Street Journal reports that, in India, "TikTok's algorithm that serves them curated clips has proven particularly potent, prompting more than 400 million downloads in less than two years." In comparison, Sensor Tower reports TikTok has 120 million downloads in the U.S.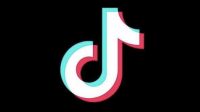 Although U.S. senators are concerned that TikTok censors content, the company denies the charge, making it "clear that we have no higher priority than earning the trust of users and regulators in the U.S." ByteDance currently has an estimated value of $70+ billion.
"The prize for [TikTok] long term really is emerging markets, so winning India or winning markets like that is important," especially if the app is having problems in the U.S., said China Market Research Group managing director Ben Cavender.
Even in India, where 40 percent of 1.3 billion people are 24 and under, there has been some cultural backlash from Hindu nationalist activists who say it undermines their values and courts are afraid it will be used to exploit minors. The government is working to regulate foreign companies, but not specifically ByteDance.
TikTok "has hundreds of people monitoring content in 15 Indian languages to prevent abuses … [and] often retrains its artificial intelligence to spot other problems that, in a country as diverse as India, can be region- and caste-specific." ByteDance is also sponsoring a Bollywood romantic comedy, "Bala," that features TikTok users.
TechCrunch reports that TikTok is beginning to "allow some users to add links to e-commerce sites (or any other destination) to their profile biography as well as offer creators the ability to easily send their viewers to shopping websites," as part of an experiment to improve the app. Chinese startup UpLab founder Fabian Bern was the first to notice and share these new features. "Instagram has long allowed this functionality," which is used by influencers and news publishers.
Social commerce is becoming increasingly popular in China, Southeast Asia and India, among TikTok's biggest markets. Other big tech companies are getting into the game. This year, Facebook backed Indian social commerce startup Meesho, which "connects buyers and sellers on WhatsApp and other social media platforms, enables them to showcase and sell their goods and works with a range of logistics companies to service their orders."
Related:
TikTok Looking at Ways to Shake Off Its Ties to China, The Wall Street Journal, 11/18/19
TikTok's Owner May Be Readying a Streaming Music Service, Engadget, 11/17/19
Tencent In Talks to Form Consortium for Universal Music Group Stake, Bloomberg, 11/15/19
Topics:
App
,
Artificial Intelligence
,
Ben Cavender
,
Bollywood
,
ByteDance
,
China
,
China Market Research Group
,
E-Commerce
,
Fabian Bern
,
Facebook
,
Hindu
,
India
,
Instagram
,
Meesho
,
Music
,
Regulation
,
Sachin Sharma
,
Sensor Tower
,
Social Commerce
,
Social Media
,
Southeast Asia
,
TikTok
,
UMG
,
UpLab
,
Video
,
WhatsApp