Television measurement leader Nielsen is adding Hulu and YouTube TV to its ratings, the company's next step toward including more streaming data. So far, Nielsen's coverage of streaming viewership has largely involved data from TV networks distributing content via digital platforms, such as CBS shows made available on CBS All Access. "This is the first time the biggest digital-first, TV streaming companies have come into the fold in terms of being included in TV ratings," said Nielsen president of product leadership Megan Clarken.
Nielsen's ratings have also featured digital viewership from PlayStation Vue and Sling TV. Clarken explained that expanded measurement reflects a shift beyond the traditional "TV glass" in today's viewing habits.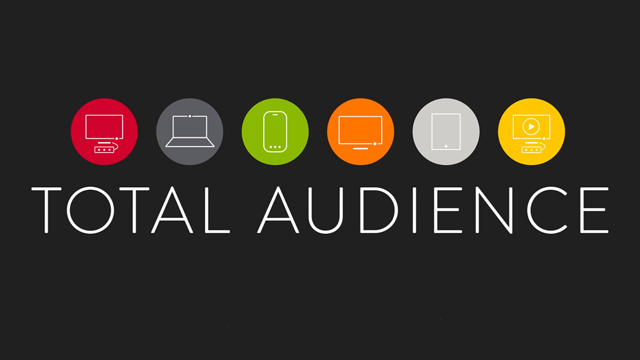 The new Nielsen rating will only count programs from Hulu and YouTube TV that include the same ads that air on live TV. "Clarken said data about Hulu and YouTube TV will be incorporated into Nielsen's C3/C7 numbers, which are used by TV ad-buyers and reflect viewership during a three- and seven-day time window," reports TechCrunch.
Nielsen takes a different approach than its traditional representative households in calculating "digital in TV" numbers. "Streaming services actually include the Nielsen SDK in their video player, allowing for direct measurement of viewership," TechCrunch explains. "Device IDs (in encrypted form) are then synced up with Facebook data to determine the demographics of each viewer."
According to The Wall Street Journal, "Those metrics will now include viewing across desktops and mobile devices from 'skinny bundles' offered by Hulu and YouTube — slimmed-down packages of cable channels that stream live for a monthly fee, acting as a replacement for traditional cable service."
Topics:
Advertising
,
Apps
,
CBS
,
CBS All Access
,
Commercials
,
Desktop PCs
,
Facebook
,
Google
,
Hulu
,
Internet
,
Live Streaming
,
Measurement
,
Megan Clarken
,
Mobile
,
Networks
,
Nielsen
,
OTT
,
PlayStation Vue
,
Ratings
,
SDK
,
Skinny Bundles
,
Sling TV
,
Sony
,
Streaming
,
Subscription
,
Television
,
Total Audience
,
TV Shows
,
Video
,
YouTube
,
YouTube TV