Due largely to robust online holiday shopping, Google's parent company Alphabet reached a record-breaking $56.9 billion in revenue for Q4, up from $43.2 billion in the same quarter last year. The numbers represent an ongoing recovery in ad spending, which was hard hit in early 2020. FactSet reports that analysts predicted the company would post $52.7 billion in revenue, including $42.3 billion from advertising. Chief financial officer Ruth Porat said Google Search and YouTube led the positive performance numbers.
The Wall Street Journal reports that, "YouTube revenue soared 46 percent in the quarter … [and that] the platform now reaches more users between the ages of 25 and 49 than all cable networks combined." The only losses came from Google's cloud computing unit, which, in Q4, brought in $3.8 billion in revenue but lost $1.2 billion.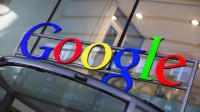 According to FactSet, analysts forecast that Google's cloud division would bring in $3.83 billion in revenue, "compared with $2.61 billion a year ago." But Alphabet chief executive Sundar Pichai stated that Google Cloud inked a number of deals worth "at least $250 million" in 2020 that is more than three times the number in 2019. Ford Motor Company is one prominent client that just signed on to use Google's cloud services "to help develop in-car features and manage the reams of data streaming from its vehicles."
Alphabet, whose shares rose 7+ percent in after-hours training, now has $26.5 billion in cash after the strong holiday season, after recording "a cash position of $20.1 billion at the start of October." Alphabet currently has 135,000+ employees. Still, the company faces several antitrust lawsuits accusing the company of crushing competitors and misusing consumer data.
Google chief business officer Philipp Schindler, who noted that "people are demanding greater privacy," said the company will "continue to adjust its policies." The Labor Department settled its case with Google over hiring and pay discrimination at locations in California and Washington; Google will pay more than $3.8 million to resolve it.
TechCrunch reports that, for the first time, "Google disclosed operating income/loss for its Google Cloud business unit," revealing that Google Cloud lost $5.6 billion in fiscal 2020 on $13 billion of revenue. It suggests that, although that sounds dire, the numbers reveal that Google is investing heavily in its cloud business." Losses have mounted from $4.3 billion in 2018 to $4.6 billion in 2019, but so has growth, from $5.8 billion in 2018 to $8.9 billion in 2019.
Google's cloud investments include building out four more data centers in new regions and starting work on others in 2020. "We are definitely investing ahead to make sure we are able to serve the customers globally across all the offerings they are interested in," said Pichai.
Topics:
Advertising
,
Alphabet
,
Antitrust
,
Automotive
,
Data Center
,
Data Streaming
,
Digital Advertising
,
FactSet
,
Finances
,
Ford Motor Company
,
Google
,
Google Cloud
,
Google Search
,
Holiday Shopping
,
Labor Department
,
Online Shopping
,
Philipp Schindler
,
Privacy
,
Ruth Porat
,
Sundar Pichai
,
Video
,
YouTube