Alphabet's third quarter earnings saw revenue hit $65.12 billion, a 41 percent increase characterized as the company's largest quarterly gain in 14 years. Profit of $21.03 billion is a nearly 300 percent increase over profits reported prior to the COVID-19 pandemic. Highlights include 43 percent growth in Google's advertising sales business — across Search, Maps and YouTube — for a total of $53.13 billion. YouTube "recently surpassed 50 million Music and Premium subscribers, including those in trial," Google and Alphabet CEO Sundar Pichai said on the Q3 conference call.
The results "underscored how the pandemic has turbocharged the company's core advertising business," The Wall Street Journal noted with regard to Google's marketing services. "With retail foot traffic dwindling, marketers turned to Google to promote their products, delivering in a single year the kind of quarterly sales growth that the search giant typically records over a two-year span." A joint venture with Shopify launched this year "has helped turn retail ads into Google's largest growth contributor."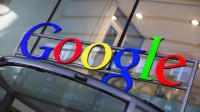 Google's retail-ad sales have also benefited from Apple's new privacy policy, effective April, requiring that iPhone apps ask users whether they wish to be tracked. "The changes have weakened the performance of ads on Facebook Inc. and Snap Inc., according to ad buyers and smaller businesses. Many brands have shifted spending to Google as a result," WSJ says.
"Five years ago, I laid out our vision to become an AI-first company," Pichai said in the quarterly earnings press release, citing as examples improvements to Search and the new Pixel 6 phone. Removing harmful content and reducing borderline content are also measures of Google's AI success, Pichai said on the Q3 results call. Along with promotion of "trusted sources," AI has significantly reduced YouTube's "violative view rate," Pichai said.
Alphabet stock is up 58 percent this year writes CNBC, noting that is "more than double the gains in the S&P 500, as investors bet on Google's ability to pick up business as the economy reopens and to withstand potential regulatory changes." Google chief business officer Philipp Schindler cited retail as the largest contributor to year-over-year ad growth, with media and finance spending "also significant."
Revenue in Google's cloud division climbed 45 percent to $4.99 billion, with operating loss cut nearly in half, to $644 million from $1.21 billion. "Alphabet has been investing heavily in the unit, which is led by former Oracle executive Thomas Kurian, in an effort to catch up to Amazon Web Service and Microsoft Azure," CNBC writes. WSJ ascribes Google Cloud a 6 percent market share, compared to 41 percent for Amazon and 20 percent for Microsoft.
Related:
Why Apple's Privacy Changes Hurt Snap and Facebook but Benefited Google, The Wall Street Journal, 10/27/21
YouTube Q3 Ad Revenue Balloons 43% to $7.2 Billion, Tops 50 Million Music and Premium Subscribers, Variety, 10/26/21
Topics:
Advertising
,
Alphabet
,
Apple
,
Artificial Intelligence
,
AWS
,
Azure
,
COVID-19
,
Facebook
,
Google
,
Google Cloud
,
Google Maps
,
Google Music
,
Google Search
,
iPhone
,
Microsoft Azure
,
Oracle
,
Philipp Schindler
,
Pixel 6
,
Retail
,
S&P 500
,
Shopify
,
Snap Inc.
,
Subscriber
,
Subscription
,
Sundar Pichai
,
Thomas Kurian
,
YouTube