New technology previewed this week at Adobe MAX 2021 included Project In-Between. The app generates new still-frames, bridging sequential photos to create "living images" that can be shared socially as GIFs. Drawing on the Adobe Sensei artificial intelligence tool, In-Between is a one-click animation engine that links two or more similar frames. Also teased was Project Morpheus, a "smart portrait" feature that facilitates individual video frame editing within Photoshop. Morpheus changes a scowl to a smile, adds anger or surprise, thickens hair or adjusts age, transitioning morphing out of the VFX studio and into the hands of everyday users.
Leveraging the Neural Filters debuted at last year's Adobe MAX, Morpheus' frame-by-frame video editing delivers smooth results, according to Engadget, describing a demo in which an Adobe staffer modified a neutral expression to feature a smile. "They did it in mere moments, with Adobe's Sensei AI doing most of the heavy lifting."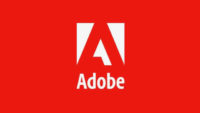 Engadget warns of "the potential for misuse." Adobe qualified the demo by stating "these proof-of-concept ideas aren't always destined for inclusion in products," although if the appeal of this feature for Photoshop users has anything to do with it, this one surely will be.
Adobe explained that its AI development "is guided by the principles of Accountability, Responsibility and Transparency," citing its work on the Content Authenticity Initiative in which Adobe has been collaborating with The New York Times and Twitter on a metadata tagging system with the goal "to limit the number of altered images and videos that circulate online," Engadget writes.
At MAX 2021, Adobe announced beta testing of a Content Credentials feature that allows photojournalists and artists to embed a file with attribution data detailing its visual history, including alterations.
Similarly, Adobe's Project Strike a Pose lets users change a subject's physical positioning in an image. "It's basically a kind of style transfer — but for model poses," writes TechCrunch, describing how Adobe research scientist Krishna Kumar Singh demonstrated how "Strike a Pose's neural network was able to dream up the right look for the clothes the model is wearing."
"Adobe sees Project In-Between as a way to make photos you take on your phone more interesting," notes Engadget. "With that in mind, it will be interesting to see if Adobe can bake this technology into a mobile app so that you can do all of the editing on your phone, and keep the results there for easy posting."