Facebook announced that it plans to launch the ultimate Super Bowl experience on its social network with what can best be described as a second-screen, real-time news feed entirely devoted to Sunday's game between the Patriots and Seahawks. Facebook users can visit the designated Super Bowl page to access a live scoreboard and a running play-by-play of the game, as well as curated posts, photos, videos and ads from media sources, celebrities and friends talking about the game.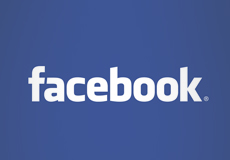 It seems that people cannot watch live televised events today without simultaneously being on social media. In fact, Nielsen's Digital Consumer Report for 2014 shows that "84 percent of U.S. smartphone and tablet owners today watch television with a second screen in hand," Wired reports.
Facebook has been a long time popular second-screen destination. The company's Trending Super Bowl page "is part of a broader effort to better surface the great conversations happening in real time around live sporting events," says Dan Reed, head of global partnerships at Facebook.
With its Trending Super Bowl page, Facebook has an opportunity to compete with Twitter in its coverage of live events. Just last year, Facebook counted 3 billion interactions during the World Cup. Twitter, the smaller of the two platforms, calculated 672 million World Cup related tweets during the month long tournament.
Facebook, like Twitter, will also have ads targeted to users based on the conversations they are having in real time. According to Reuters, "[these] include video ads that will play automatically on Facebook's news feed, triggered by key words that members mention in their posts" about the game.
Facebook's Super Bowl page goes live Saturday morning one day before the big game.