Facebook reported strong earnings for the fourth quarter of 2014 with revenue increasing by 49 percent to $3.85 billion. Much of that growth is due to a strong mobile showing. Notably, mobile advertising accounts for 69 percent of the company's advertising revenue and more than 520 million people now access Facebook solely from their mobile devices. Many of those mobile visitors are watching videos. Facebook says the videos on the social network are now racking up 3 billion views per day.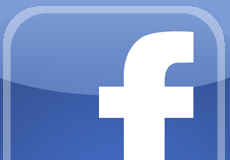 Facebook's revenue growth is thanks to a strong advertising demand, particularly demand for mobile ads. Those mobile ads represent almost 70 percent of Facebook's total ad revenue, according to TechCrunch. During the same period last year, mobile advertising was only about 53 percent of ad revenue.
Advertisers want access to the 1.19 billion monthly active users on mobile. The social network is also still growing in the total number of users. These days, 1.39 billion users are logging onto Facebook each month, compared to 1.23 billion in 2013, reports The Wall Street Journal.
Perhaps the most staggering growth, however, has been in video. In June of 2014, Facebook was getting one billion video views per day. Six months later, the social network's video views were triple that.
According to TechCrunch, "the number of video posts per person on Facebook increased 75 percent globally and 94 percent in the U.S." More videos will attract premium brands to pay for premium advertising, and it will keep users on the site longer. Facebook will continue to expand video offerings this year, the first of which is an NFL video feed.
Despite the growth in the last quarter, Facebook still has to remain wary of rising costs. The company has acquired startups and hired thousands of new employees. Many of its investments are in unproven areas, such as virtual reality, artificial intelligence, and advanced wireless networks. In Q4, costs jumped 87 percent to $2.72 billion.