According to recent figures released by Strategy Analytics, 2014 marked significant milestones for the mobile industry. Global annual shipments reached 1.28 billion devices from OEMs to retailers and carriers for sale, and Android-based smartphones captured 81 percent of the worldwide market, accounting for more than one billion handsets. Android has become the first platform to surpass the one billion mark for shipments. Apple captured 15 percent of the market last year, shipping 193 million units.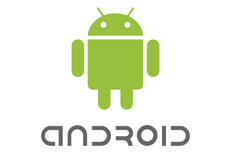 "Strategy Analytics does not break out which brands are leading in that race in this report (except for Apple, as the only company making its own devices)," reports TechCrunch, "but in some earlier research, it put Apple nearly level with Samsung in terms of numbers shipped in the last quarter, with 74.5 million devices each, for 19.6 percent of the market apiece — a big leap for Apple that resulted from strong sales of its new devices, as well as a larger rising tide of interest in older models that were getting priced more keenly."
"IDC has also published figures that put the two nearly level, with Samsung just ahead at 75.1 million for the last quarter, and Apple at 74.5 million, with Lenovo, Huawei and Xiaomi rounding out the top-five."
Samsung saw its numbers decline compared to 2013, while Microsoft remained roughly the same at 3 percent of the market. Windows devices totaled under 39 million units for 2014.
Apple had a record-breaking Q4, due largely to the release of the iPhone 6 and iPhone 6 Plus. The company sold 74.5 million iPhones in Q4 alone.
"Apple iOS remains [Android's] only serious threat for now," according to Neil Mawston, executive director at Strategy Analytics. "Apple iOS shipped 192.7 million smartphones worldwide in 2014, capturing 15 percent share. The new iPhone 6 and 6 Plus models have recently re-energized Apple's growth and their bigger-screen designs have swiftly gained traction among wealthy consumers."