Apple's quarterly profit jumped 38 percent to a record high, thanks in large part to demand for its bigger-screen iPhones. Apple recorded net income of $18 billion for the quarter ending December 27, an increase of nearly $5 billion over the same period the previous year, while earnings per share rose 48 percent. The company launched its iPhone 6 and iPhone 6 Plus in September and sold 74.5 million units during the quarter, earning back market share it had slowly been losing to Samsung over three years.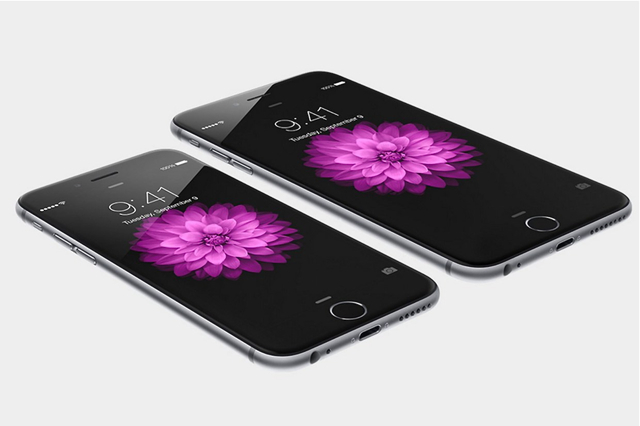 "As Apple sells more iPhones than ever, it also is selling more expensive phones," reports The Wall Street Journal. "The average selling price of the iPhone was $687 in the quarter compared with $637 in the year-ago period. The iPhone 6 Plus costs $100 more than Apple's previous high-end model."
According to researcher Canalys, Apple also became the top smartphone manufacturer in China during the quarter. In addition, Kantar Worldpanel ComTech says Apple gained market share against Android phones in Australia, Germany, Great Britain, Spain and the U.S.
"We brought on more new people to iPhone than ever before," said Chief Executive Tim Cook. "Many of those are switching from Android, and we couldn't be happier about that."
While Apple experienced significant sales for its new iPhones and moderate sales for its Mac computers, the company recorded an 18 percent decline in iPad sales for the holiday quarter.
Next up is the Apple Watch, which Cook says will ship in April.
Topics:
Android
,
Apple
,
Apple Watch
,
Australia
,
Canalys
,
China
,
Germany
,
Google
,
Great Britain
,
Holiday
,
iPad
,
iPhone
,
iPhone 6
,
Kantar Worldpanel ComTech
,
Mac
,
Mobile
,
Profits
,
Research
,
Revenue
,
Sales
,
Samsung
,
Smartphone
,
Smartwatch
,
Spain
,
Tablet
,
Tim Cook
,
United States