Facebook announced a new ad service this week that addresses the problem of neglected mobile apps. The service enables companies and developers to distribute targeted ads that remind consumers to open apps on smartphones that have been downloaded, but are rarely used. Facebook hopes to generate new revenue by targeting mobile app neglect. The company has already built a business to help companies get their apps discovered and downloaded; its app discovery ads have 145 million downloads.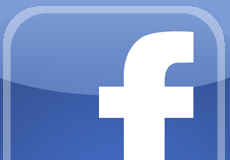 "Citing a study by Localytics, Facebook says the majority of users only open a mobile app between one and ten times after they downloaded it," reports The Wall Street Journal. "That's a problem for companies who use apps to generate revenue through methods like mobile advertising or in-app sales, or want to get messages to users about promotions, etc."
The move is in response to advertisers who told the social media giant they want a means of bringing users back when they have something to share. Facebook doesn't know which apps have been downloaded, but the companies that track who has downloaded their apps can now target those users.
"A user who has already installed the app and clicks on one of the new ads will be directed to the app itself," explains WSJ. "If the user hasn't yet installed the app, the app store will open.
Mobile app developers have the ability to send "push notifications" to users, but this feature can be blocked by users — plus developers do not want to overwhelm users with too many notifications.
"Facebook sees its mobile ads as an alternative to push notifications," notes the article. "Now, companies will be able to send customized ads to Facebook users with prompts like 'shop now' or 'watch video.' Facebook says the links can send users directly to specific promotions within mobile apps."
According to Facebook, 8,400 advertisers and mobile app developers used its app discovery service in the second quarter of 2013.
Topics:
Ad
,
Ad Service
,
Ads
,
Advertisement
,
App
,
Apps
,
Developer
,
Discovery
,
Download
,
E-Commerce
,
Facebook
,
Localytics
,
Marketing
,
Mobile
,
Mobile App
,
Notification
,
Phone
,
Promotion
,
Push
,
Research
,
Retail
,
Revenue
,
Shop
,
Shopping
,
Smartphone
,
Social
,
Social Media
,
Store
,
Study
,
Target
,
Targeted
,
Video