Facebook has again decided to postpone the unveiling of its video ad program. The 15-second ad slots, reportedly priced from $1 million to roughly $2.4 million, are expected to target specific demographics of the Facebook userbase. Although the program was initially scheduled to launch in the first half of the year, the unveiling was eventually pushed to the summer, and then October. With the most recent delay, the company has not provided a new launch timeframe.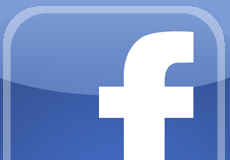 "The biggest concern still delaying the launch is the impact on user experience," reports Advertising Age. "While Facebook will accept some TV spots for video ads, they're urging brands to create new spots specifically for Facebook that are more social in nature and take advantage of the platform."
"In addition, the company is setting up an internal creative review process intended to keep the quality of the ads high, but it's unclear to those briefed so far how, exactly, it will work," notes the article.
U.S. users will view the video ads three times per day on their desktop and mobile news. The ads will begin silently playing when users scroll over them, and audio will not start until a user clicks on the ad.
With video ads, Facebook hopes to tap into TV budgets. According to eMarketer projections, advertisers will spend $4.1 billion on video ads this year and $5.7 billion in 2014.
"While Facebook had secured commitments for an October launch, according to someone with knowledge of the deals, many brands and agencies continued to be gun-shy on account of the million-dollar minimums for an unproven product. Akin to how Apple came to market with iAd, Facebook isn't budging from its high price tag and is imposing guidelines for how it expects the creative to look," explains AdAge.
Several brands and agencies have stated that they want to see how users respond before fully committing.
"It seems that every new ad unit within Facebook has some level of backlash from the user base for the first month," one person said. "We're hesitant to be first in the space for that reason."
Related News:
Twitter Buys Mobile Ad Firm MoPub, The Wall Street Journal, 9/9/13
Topics:
Ad
,
Advertising
,
Agency
,
Apple
,
Brand
,
Budget
,
Commercial
,
Creative
,
Demographic
,
Desktop
,
eMarketer
,
Facebook
,
iAd
,
Investment
,
Marketing
,
Mobile
,
Phone
,
Production
,
Revenue
,
Review
,
Smartphone
,
Social
,
Social Media
,
Spot
,
Tablet
,
Target
,
Television
,
TV
,
userbase
,
Video
,
web content