Disney sold 400,000 units of its "Infinity" game system in the two weeks since its debut, generating an estimated $30 million. In its first week of availability, sales for the new game matched sales of Activision Blizzard's "Skylanders Giants" during its debut week. According to Activision, "Skylanders Giants" was the top children's game of the 2012 holiday season. Like "Skylanders," "Infinity" allows kids to combine collectible figures with on screen video game play.
"Sales have been excellent, beyond our expectations," explains Richard Barry, chief merchandising officer at Toys R Us. "Kids are really engaging in the brand. They are not only buying the software, but they are really engaging in the characters and the power discs."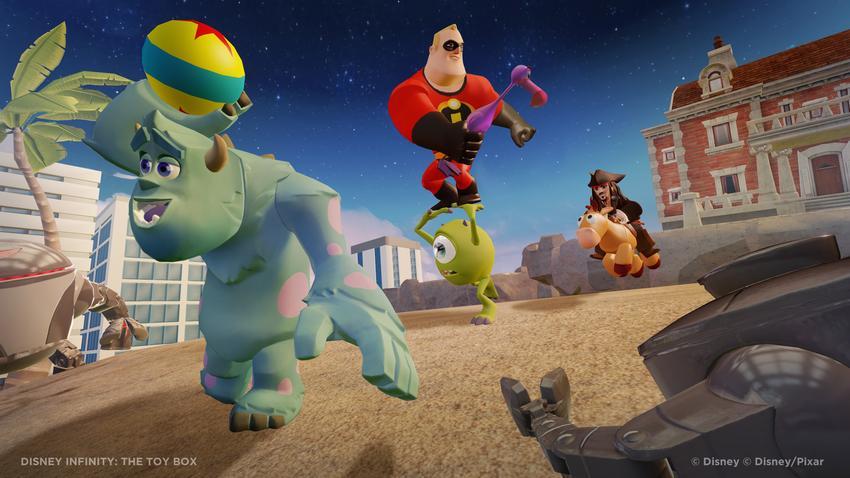 "'Infinity' represents Disney's biggest bet in video games, drawing on characters like Captain Jack Sparrow from its library of film hits. The company is counting on the product and follow-on sales to turn a profit at its interactive division," reports Bloomberg.
The "Infinity" product includes a base unit and three collectible characters, available for $75. Additional toys and discs are being sold for $5-13. Currently, Disney is offering five play sets, 17 figures and 20 power discs. Customers can expect more to come.
Initial properties used for the game include "The Incredibles," "The Lone Ranger," "Pirates of the Caribbean," "Monsters University" and "Cars 2." According to Disney, additional properties from its vault of movies, TV shows, theme parks and animated shorts could eventually make their way into the evolving platform.
"The game itself is simple but engaging," suggests The New York Times. "The characters inhabit their worlds and can go on missions, collect objects, build energy and earn points, pretty much as in any video game. But the toy box mode offers the opportunity for real creativity, giving players the ability to design a 3D world from scratch using landscapes, buildings, vehicles, characters and other objects from the Disney universe."
Topics:
3D
,
Activision
,
Animation
,
Caribbean
,
Children
,
Collectible
,
Disney
,
Disney Infinity
,
Entertainment
,
Film
,
Game
,
Gaming
,
Giants
,
Incredibles
,
Infinity
,
Interactive
,
Jack Sparrow
,
Kids
,
Lone Ranger
,
Monsters
,
Pirates
,
Retail
,
Richard Barry
,
Skylanders
,
Software
,
Theme Park
,
Toys
,
Toys R Us
,
TV
,
Video Game