More than 30 videos from the 3rd annual Entertainment Technology Center@USC vNAB Conference are going live for viewing on the ETCenterVideos YouTube channel. This year's vNAB featured thought leaders and catalysts from the entertainment, consumer electronics, technology, and service industries presenting their insider's perspective on emerging and disruptive technologies. The talks were recorded March 20-21 at Google's offices in Venice, California. The vNAB Conference is a prelude to the Next Generation Media Technologies sessions scheduled for the upcoming NAB Show in Las Vegas, April 25-26.
This year's program focuses on the emergence of artificial intelligence, innovations in cloud technology and cybersecurity, and the continued rapid development of augmented and virtual reality in entertainment media, disrupting everything from the creative process to business models and consumer behavior.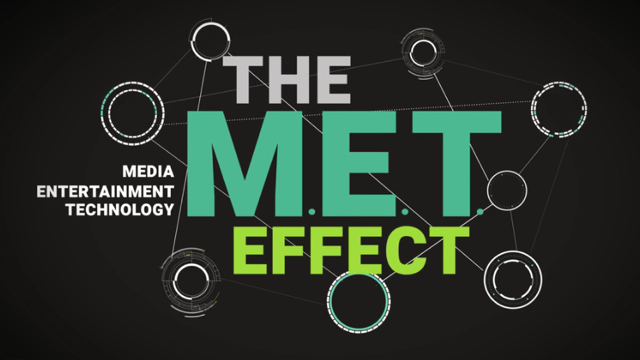 Highlights of the Day One presentations set to go live today, April 18, include Kevin Baillie of Atomic Fiction discussing Visual Effects in the Cloud: Power and Control, security expert Ted Harrington of ISE speaking about Hacking IoT: The New Threat for Content Assets, Avid's Shailendra Mathur on Cloud Transition Patterns for Media Enterprises, and Casey Wilms of Netflix presenting Hollywood at Netflix Scale.
The Day One release also includes speakers from Google, Western Digital, Oracle, Aspera, Equinix, Pac-12 Enterprises, Dalet and Avalanche.
The second series of talks, to be posted on Wednesday, April 19, explore artificial intelligence, machine learning, the future of narrative, and immersive experiences in VR, AR and mixed realities. The lineup includes presenters from Google, Technicolor, Adobe, Fox Sports, Disney and GrayMeta.
The complete PDF program for the ETC vNAB 2017 is available online.
ETC@USC produces the Next Generation Media Technology Conference session at the NAB Show. Fifteen sessions over two days, April 25-26, will cover a wide variety topics, provide case studies, and share best practices from the latest media and entertainment disruption.
Topics:
Adobe
,
Artificial Intelligence
,
Aspera
,
Atomic Fiction
,
Augmented Reality
,
Avalanche
,
Avid
,
Casey Wilms
,
Cloud
,
Cybersecurity
,
Dalet
,
Disney
,
Equinix
,
ETC@USC
,
FOX Sports
,
Google
,
GrayMeta
,
IoT
,
ISE
,
Kevin Baillie
,
Machine Learning
,
NAB
,
Netflix
,
Oracle
,
Pac-12 Enterprises
,
Shailendra Mathur
,
Technicolor
,
Ted Harrington
,
Video
,
Virtual Reality
,
vNAB
,
Western Digital
,
YouTube