Streaming video service Disney+ plans to introduce an ad-supported subscription tier in the U.S. later this year, with plans to expand the tier internationally in 2023. While the company has yet to announce pricing or specific launch dates, the AVOD plan will cost less than the current $7.99-per-month ad-free version. According to the entertainment giant, the new ad-supported offering is part of a larger goal to attract 230-260 million subscribers globally by the close of Disney's 2024 fiscal year. Streaming leaders such as Netflix and Amazon Prime Video do not currently offer ad-supported options. Disney's Hulu does offer an ad-supported streaming plan.
"At the end of 2021, Disney+ had 129.8 million paying customers worldwide, gaining 11.8 million for the quarter ended January 1, 2022," reports Variety. "WarnerMedia (soon to merge with Discovery) added an AVOD version of HBO Max last June; other streamers that offer ad-free and ad-supported plans include Paramount+, Discovery+ and NBCUniversal's Peacock."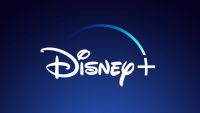 The addition of an ad-supported plan will enable Disney to increase its average revenue per user. "Since its launch, advertisers have been clamoring for the opportunity to be part of Disney+ and not just because there's a growing demand for more streaming inventory," said Rita Ferro, president of advertising sales for Disney Media & Entertainment Distribution (DMED).
"Disney+ with advertising will offer marketers the most premium environment in streaming with our most beloved brands: Disney, Pixar, Star Wars, Marvel and National Geographic," she added.
According to Broadcasting & Cable, "the extra revenue will help pay for the content Disney plans to churn out to attract and keep subscribers."
"Disney+ is available as a standalone streaming service or as part of The Disney Bundle that gives subscribers access to Disney+, Hulu, and ESPN+," notes Deadline. "Down the line, the addition of advertising to Disney+ could be a harbinger of a long-predicted combination of Hulu and Disney+ … Comcast remains a financial stakeholder in Hulu until 2024, so any dramatic shifts in its direction will likely need to wait until that time."
Additional details are expected to be revealed during Disney's TV advertising upfront on May 17 in New York City.
Topics:
Ad-Supported
,
Advertising
,
Amazon Prime Video
,
AVOD
,
Comcast
,
Discovery Plus
,
Disney
,
Disney Plus
,
DMED
,
ESPN Plus
,
HBO Max
,
Hulu
,
Marvel
,
Movie
,
National Geographic
,
NBCUniversal
,
Netflix
,
Paramount Plus
,
Peacock
,
Pixar
,
Rita Ferro
,
Sports
,
Star Wars
,
Streaming
,
Subscription
,
Video
,
WarnerMedia