Verizon is introducing +Play, which allows customers to bundle third-party subscriptions under its mobile carrier account. Through new partnerships with Netflix, Peloton, Live Nation's Veeps concert streaming platform, the new hub features services including Disney+, Discovery+, A+E Networks and AMC+. With the new hub, Verizon promises "a simple and efficient way" to get exclusive deals "in one place." In some ways, it harkens back to a traditional cable package. Verizon will begin testing +Play through select customers and streaming partners in late March, followed by a broad consumer rollout later this year.
Through +Play, Verizon "will let customers purchase and manage accounts for add-ons" including Hulu and ESPN+ — services that, along with others, "Verizon already offers to eligible customers for no extra cost (for varying periods of time)," Variety reports, noting that users will be able to purchase Netflix and other services directly through +Play.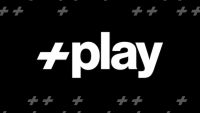 In addition, +Play content offerings include Calm, Duolingo, TelevisaUnivision's Vix Plus, The Athletic, WW International and — under the A+E Networks umbrella — Lifetime Movie Club, History Vault and A&E Crime Central.
"By 2024, the average streamer will subscribe to more than five services," Verizon predicted in a press release. "With more and more platforms launching across content, gaming, music, news and lifestyle, it's increasingly difficult for consumers to know what they have, what's available, what they're paying and if they're getting the best value."
The company suggests that +Play offers "an easier way to manage subscriptions across any and all devices, and … a more effective way to discover new content."
Verizon Consumer Group executive vice president and CEO Manon Brouillette touted the company's "track record as one of the largest and most successful direct to consumer platforms in the country" as evidence of +Play's feasibility. The new offering "will further enhance our Mix & Match plan proposition by scaling choice through aggregation — choice of connectivity, choice of device and now choice of content and digital services with added perks and offers in a one-stop shop."
The company also announced at its recent investor event that Verizon 5G Ultra Wideband is expected to cover 175 million people by the end of 2022. Verizon is partnering with Meta "to explore how the telco's 5G Ultra Wideband network can work with Meta's technologies and determine the 'foundational requirements' for metaverse applications," notes Variety. "Verizon said the collaboration with Meta will employ VR and AR cloud rendering and low-latency streaming."
Topics:
A&E Crime Central
,
A+E Networks
,
AMC Plus
,
Bundles
,
Discovery Plus
,
Disney Plus
,
Duolingo
,
ESPN Plus
,
History Vault
,
Hulu
,
Lifetime Movie Club
,
Live Nation
,
Manon Brouillette
,
Meta
,
Metaverse
,
Netflix
,
Peloton
,
Plus Play
,
Streaming
,
Subscriptions
,
TelevisaUnivision
,
The Athletic
,
Veeps
,
Verizon
,
Verizon 5G Ultra Wideband
,
WW International