Clubhouse, the popular audio chat app, has inspired other social media platforms to follow in its footsteps. In the process, the nascent audio creation space now has its own influencers. In response, 40 audio creators have established the Audio Collective to serve this cohort. The Collective has positioned itself as a one-stop shop for event planning, brand consulting, support and community. The founders also plan to ask Clubhouse for better moderation policies, insights and performance metrics as well as monetization tools.
The New York Times reports that the founding members, all creators, "host talk shows, meet-ups, discussion groups and other high-profile events and command many millions of followers … [and] perform for a live, interactive audience, much like streamers." NYT adds that, "the Audio Collective's work will build on Clubhouse's internal Creator Pilot Program, which was announced in December and is aimed at elevating the app's power users."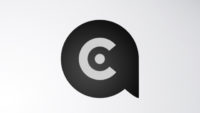 According to Apptopia, Clubhouse, which is nearing the end of its first year, has been downloaded 4.7+ million times and raised $100+ million in funding. It's currently valued at $1 billion.
Experts are enthused over the prospects of interactive audio. "Never before have so many brands, entrepreneurs, influencers and regular folks had instant access to their most devoted audience," said Adam Davidson, author of "The Passion Economy." "Like any transformational medium, it offers new opportunities, and new terrifying pitfalls, and requires a thoughtful, steady guide. The Audio Collective is exactly that guide."
At influencer marketing agency Whalar, senior vice president of partnerships Lindsay Fultz noted that, "we've been able to partner creators we met on Clubhouse immediately with Fortune 10 brands." Showtime, Milk Bar and Cash App are among the brands that Audio Collective creators have worked with.
Audio Collective founding member Rembrandt Flores, who founded AgentC, a talent and brand agency for Clubhouse creators, said the flurry of activity "reminds me of the days when Instagram just came out, all these agencies were born from that." "Now there's this new medium," he said. "We have fatigue over photos and videos, so it's quite refreshing that you don't have to worry about that on Clubhouse. This new crop of influencers are going to rule the roost."
With its growth in users, Clubhouse has had to contend with "complaints about hate speech, harassment and misinformation," and the Collective hopes to "set the tone of the Clubhouse community."
Audio creator Farokh Sarmad, who is not part of the Audio Collective, reported that "other collaborative groups and collectives were popping up on Clubhouse, especially among younger users." "The same way Viners got together, and Instagrammers got together to grow and collaborate seven years ago, it's happening behind the scenes on Clubhouse," he said. "We're trying to build alliances together to dominate the app in a good way."
In the Audio Collective, creators "say they view themselves as part of a larger shift toward independent work, following in the footsteps of Instagram influencers, YouTubers, TikTok stars and Twitch streamers."
To read more about the Audio Collective, click here.
Topics:
Adam Davidson
,
AgentC
,
Apptopia
,
Audio
,
Audio Collective
,
Branding
,
Cash App
,
Chat
,
Clubhouse
,
Content Moderation
,
Creator Pilot Program
,
Farokh Sarmad
,
Hate Speech
,
Influencers
,
Instagram
,
Lindsay Fultz
,
Milk Bar
,
Misinformation
,
Rembrandt Flores
,
Showtime
,
Social Media
,
TikTok
,
Twitch
,
Vine
,
Whalar
,
YouTube