Facebook, Twitter and Snap have built successful online hangouts and monetized them via targeted ads. Discord, a chat app that got its start in 2015 as a way for videogamers to talk, however, doesn't carry ads but has tripled its revenue by selling subscription access to exclusive content. Discord co-founder and chief executive Jason Citron said the company avoided advertising because it would be "too intrusive" and consumers don't like it. He also stressed that people use Discord to hold real-time conversations, which has numerous personal and business applications.
The Wall Street Journal reports AB Bernstein analyst Mark Shmulik noted that Discord would not have an easy time selling ads. "You're then competing with the big incumbents in Google, Facebook and the other social platforms for ad dollars and that's no easy task," he said. "It is a heavy lift."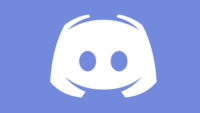 Although Discord started as a tool for gamers and fans, it has since "expanded to include groups of high-schoolers doing homework together, friends watching a movie over a shared screen and individual investors from Reddit's WallStreetBets community." Also on Discord are some businesses that "have set up servers to share news and provide customer support, as well as for their employees to communicate with each other."
At Greenoaks Capital, a Discord investor, partner Neil Mehta noted that, "there's not a comparable product that looks and feels the same as Discord."
Since the COVID-19 pandemic, "Discord said it has doubled its monthly user base to about 140 million … [and] generated $130 million in revenue, up from nearly $45 million in 2019." The company is still not profitable and "the majority of its growth has been through word-of-mouth, though in recent months the company said it has invested in promoting itself to college students."
Groups dubbed servers "consist of friends or communities dedicated to topics such as house plants or cryptocurrency … [who] can chat by text, audio or video, and most of Discord's servers are invite-only." A subscription to Nitro, which provides special emoji and better video resolution, costs $9.99 per month or $99.99 annually. Citron said that users "often buy Nitro subscriptions for the servers they belong to as a way to show support."
Loup Ventures managing partner Doug Clinton noted that, although subscription-based business models can be compelling, "you're banking on making more revenue from a small subset of passionate customers willing to pay for the product than you could from showing ads to the whole customer base." "It's risky to rely on keeping consumers paying over long periods of time, but beautiful if it works," he added.
Greenoaks Capital led a $100 million funding round that resulted in Discord doubling its valuation in December to $7 billion. Crunchbase data revealed that, "overall, Discord has raised roughly $480 million."
Related:
Stadia and Discord Can Now Be Used on Xbox Consoles Through the New Edge Browser, TheGamer, 3/7/21
Discord Is Fast Becoming a Favorite Tool Among Cybercriminals, TechRadar, 2/11/21
New Ransomware Only Decrypts Victims Who Join Their Discord Server, BleepingComputer, 3/5/21
Topics:
AB Bernstein
,
Advertising
,
Apps
,
Chat
,
Coronavirus
,
COVID-19
,
Crunchbase
,
Discord
,
Doug Clinton
,
Emoji
,
Facebook
,
Gaming
,
Google
,
Greenoaks Capital
,
Jason Citron
,
Loup Ventures
,
Mark Shmulik
,
Neil Mehta
,
Nitro
,
Reddit
,
Snap Inc.
,
Social Media
,
Subscription
,
Targeted Ads
,
Twitter
,
Video Games
,
WallStreetBets